Everyone is waiting for the announcement of iPhone 5, but it seems that we have to wait a little longer for that.  For the moment, Steve Jobs and his team announced the new Mac Operating System, Lion OS X, iOS 5, and an improved version of mobile me, the iCloud, at the beggining of this week in the Developers' Conference in San Fransisco.  All three seem to be pretty awesome, but I think that they will proove themselves once they become available!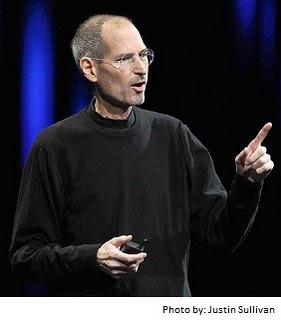 http://leeloveshottrends.com/
I personally can't wait for the Lion OS X as the new features that have been added promise to make my life as well as that of many others much easier.  I think that the highlights of the OS are the Launchpad and the Auto Save!  How many times have you spent a while having to go to finder to open an application? The other features that were announced also seem pretty cool, like the full screen apps! The new operating system for the iPhone, iPad and iPod touch, iOS 5, also has some pretty cool new features like the notifications center: no more interruption while playing a game..Last but not least, iCloud.  A very promissing program that will wirelessly store all your information, and then share it with each of your
apple
devices, as well as your PC, and all that for free!  People are questioning the security of such a project, but I guess that time will tell..  I personally believe it will also make life much easier.  How many times have you left the house forgeting to have your iPhone or iPod synched with new music, contacts, photos or calendar entries you may need during the day?
Which ones are your favorite features from the ones that were announced on June 6th?