If you're an iTunes user  then you have probably heard about the free U2 album that arrived in 500 million iTunes libraries. For Apple, and for U2, it seemed like a pretty ingenious marketing plan when it was announced at last Tuesday's event, but for those 500 million accounts that suddenly had an album in their libraries that they may not have wanted, it was just a nuisance. I should know. I was one of them.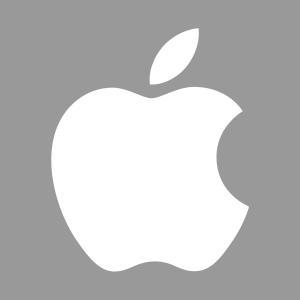 Source
And I'm a huge Apple fan. I watch the live events. I read about them. I don't recall ever reading something about a free album being pushed to my iTunes library. Maybe I just missed it? But I'm pretty sure that would have stuck out in my mind since I would have thought two things – "Cool." and "Borderline Creepy."
I'm sure those U2/Bono fans were pleased to discover their latest album already loaded on their device, if they were like me and didn't hear about it last week. In fact, they were probably thrilled they didn't have to spend the money, even though a fan would aptly buy it. But for those of us who aren't fans, let's just say displeased, is putting it lightly.
Amid the backlash, Apple did create and push out a tool that will allow Apple users to easily remove the CD from their iTunes libraries. Smart move on their part. Except, people could have just gone in and deleted it too. But maybe that makes me old-fashioned in an age where everyone needs instant gratification.
What it did do, at least for me, is open up an entirely new conversation about the capabilities of Apple. May I remind you that this all comes just a couple of weeks after the alleged iCloud photo leak. Not only is Apple able to push something out to their 500 million iTunes users, but they can also create a tool that can remove content from your library?
Is anyone else slightly bothered by the fact that Apple can do this?
---
How do you feel about Apple's free U2 Album? #apple @erynecarter
Click To Tweet - Powered By CoSchedule
---
Okay, it's probably not a huge deal. Honestly, if they want to throw some more free albums my way, I'll happily take them. As long as that's all they plan to use that ability for. I won't lie. If random apps start showing up on my iPhone that actually interest me, but I have never downloaded, I'm going to be a bit freaked out.
Because that would mean that they, theoretically, could also have the ability to know what every Apple user is doing at all times. Which means they could start pushing content, products and apps to users based on what they like. And yes, I know the 'I' devices have a way to limit ad tracking, but I'm talking about on a much larger, more futuristic level.
I digress. Mainly because now I'm just thinking about what COULD happen. Especially with the way Apple moves. I'm not saying they can, but it certaintly begs the question that can they? Or will they?
But what does this prove? Besides the fact that Apple has managed to royally annoy several million users?
Obviously Apple is going to take over the world. And Tim Cook will be the next President of the United States.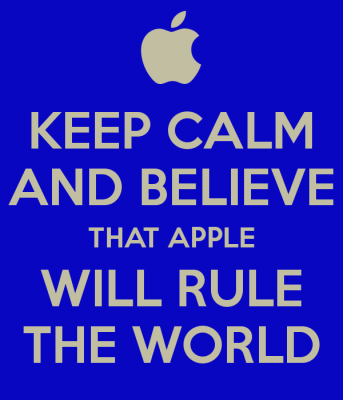 Source
Providing a free album to 500 million customers was just a test, clearly. And they successfully pushed it out to 500 million customers. Even though it didn't go very well (A costly $100 million mistake).
What do you think they will try next?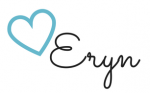 Disclaimer: I'm an Apple-obsessed fan. I am not a conspiracy theorist or sci-fi junkie. I'm just a person who is convinced that at some point Apple will take over the world. Or Google. Or Amazon. One of those three, but probably Apple. Just based on their abilities and advancements. Just saying.