I rarely hear the name "BlackBerry" these days. Sometimes I wonder if it even exits now because I can't honestly remember the last time I saw a BlackBerry phone. Did you even know that the latest BlackBerry 10 has an official launch on January 30th? Well, I did not,  until today.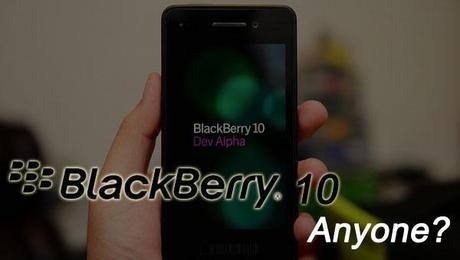 Call me a lame writer or a website editor with no insights on technology. But I always tend to stay updated with things that matter the most to people. And BlackBerry is something that is not in that category, at least not these days.  Agreed?
Fans are hoping the launch of BlackBerry 10 to be the long-awaited next-big thing from RIM. Although, I highly doubt it to be any better than its predecessor.  I've been a fan of BB, a very long time ago. And now, it's no longer "cool" anymore. When compared with Android and iOS, BB stands no where near the battle. And thinking about its' price tags makes it look even more ridiculous.
Truth be told, I was confident about BB 10. But after seeing the live demo, I changed my mind. I think BlackBerry should give it up and look for another way to revive the company rather than trying to compete against iOS and Android. Let's face it, they will never succeed.
[Image Credit: Flickr User closari] 
(All the images, trademarks, logo's shown on this post are the property of their respective owners)
Roshan Jerad Perera