This is the text of this morning's Thought for the Day on BBC Radio 4's Today programme. I wanted, within the constraints of length, to shine a different light on some of what is going on in the world.
I really don't feel old enough for this, but my grandson is about to start school in September. But, the prospect fills me with a mixture of pleasure and dread. At some point in the next ten years we will have to sit though a school production of 'Joseph and his Technicolour Dreamcoat'. Apparently, there's no escape.
Believe it or not, this is a deeply subversive musical … but not because of its biblical origins or its frequent replaying: it is because one song in particular is very dangerous.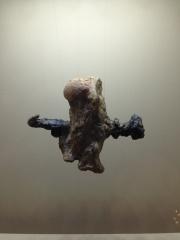 To put it bluntly: it is just not true that "any dream will do". Look around at the world outside and this becomes blindingly obvious. The 'dream' that drives ISIS (Islamic State) in Syria and Iraq is one most of us would claim will not do. It gives the lie to that other oft-repeated mantra: "It doesn't matter what you believe as long as you are sincere." That sort of thinking would cheer the heart of a Pol Pot or his newly-jailed henchmen.
The problem here is that in our liberal culture we have divided the dream (or, what we think and believe about the world and why people matter) from consequent behavior. In other words, we have allowed a disconnect between idea and action – one that is being reconnected by all sorts of ideologically driven groups around the world, often with bad results. Our problem, however, is that we don't understand any longer the legitimacy of action or commitment following idea or belief.
In fact, it is worse than this. We often speak as if any world view will do as long as it is liberal-western (and, therefore deemed to be neutral), but then insist that any religious world view – regardless of its integrity – is to be kept private in case it might make a difference. Which, I always thought, was the whole point.
At the root of all this is the uncomfortable fact that human beings act out of deeply-rooted assumptions about why the world is the way it is. The task, then, is to question the dream that drives the action and see if it is a dream that really will do.
This is what drives the Hebrew and Christian scriptures. The prophets of the Old Testament constantly hold up a vision of what human society ought to look like and hold the people to it. As Amos says, don't dare to worship a God of mercy, but then go out and trample on the heads of the poor. Don't praise a God of justice, but then institutionalise corruption in the legal systems that allow the rich and powerful to buy advantage. In the Gospels Jesus uses story and image to plant ear worms in the imagination of his friends and enemies – words that scratch away at mind and conscience, making us restless for the fulfilment of a different vision.
I think Joseph's technicolour dream is worth revisiting. It replaced vengeance and injustice with mercy and love. It allowed those who had betrayed him to be free to live again.

Posted with Blogsy