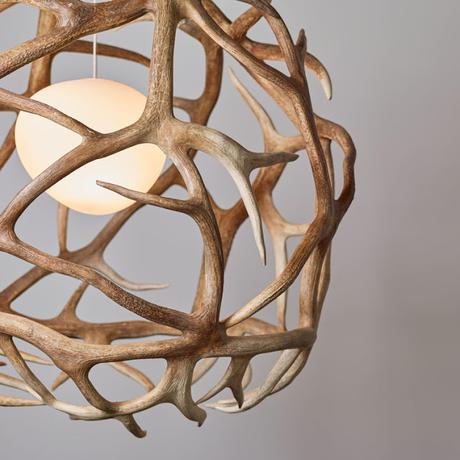 I have always loved deer antler chandeliers!  I have been going out west since I was a child with my parents, and in turn I took my kids to Colorado.  So from a young age I have always been enamored with all things western and western decor.  Some might say, "but it  looks dated" or" it's too western."  I have seen it in quintessential mountain homes or paired with modern furniture in an effort to make it  transitional or mountain modern.
Thank you Wyoming based designer Shawn Rivett  for making an antler lover's  dreams come true by making contemporary a natural material that transcends a specific look and becomes sculpture in your hands.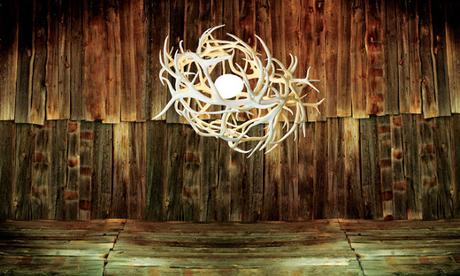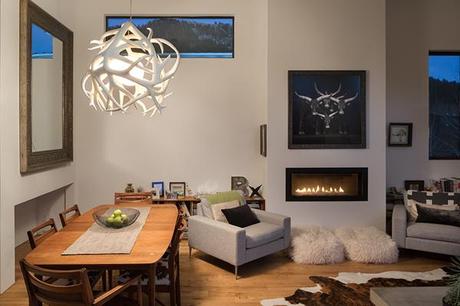 The antlers of deer and elk are naturally shed each winter.   Shawn has no problem finding plenty of material collected by friends and friends of friends in and around Wyoming.  Shawn not only captures the wild west in his antler sculptures but also his large format western photographs.  He is a prolific photographer as well.  His art and interior design bring the outside in.  Each antler lighting piece is unique and is designed for the space with which it will occupy.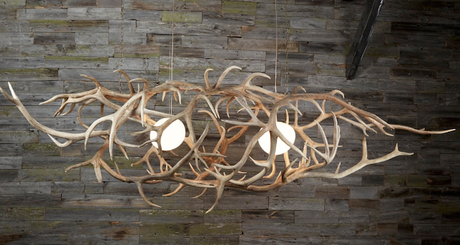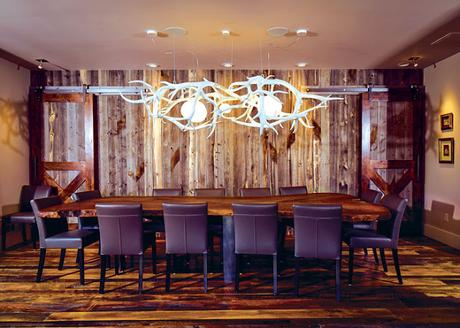 One has to ask, "why didn't anyone think to do this sooner?" I love it!