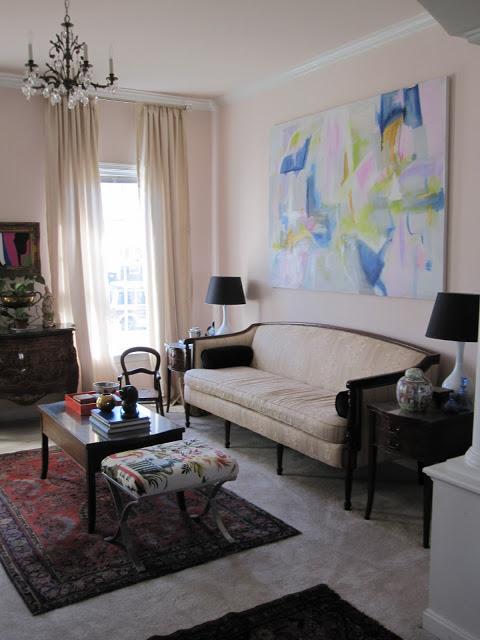 I don't know what made me think of it, but I looked around and realized that a fair portion of my decor was found on eBay.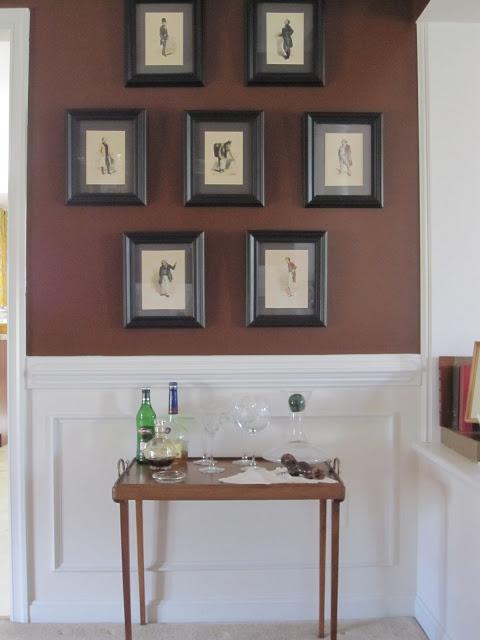 The top five antique prints were from eBay
Almost every room in my house has something from eBay. I was an eBay junkie 15 years ago. I was amazed at how much people would spend to buy collectibles that I had had packed up for years. In turn, I began snapping up interesting Asian antique textiles. It has been my go to choice for specific antiques ever since. A few years ago I finally figured out that I could narrow my results by mileage from a zip code. That helped me with my first eBay furniture purchase, the end tables and coffee table in my living room.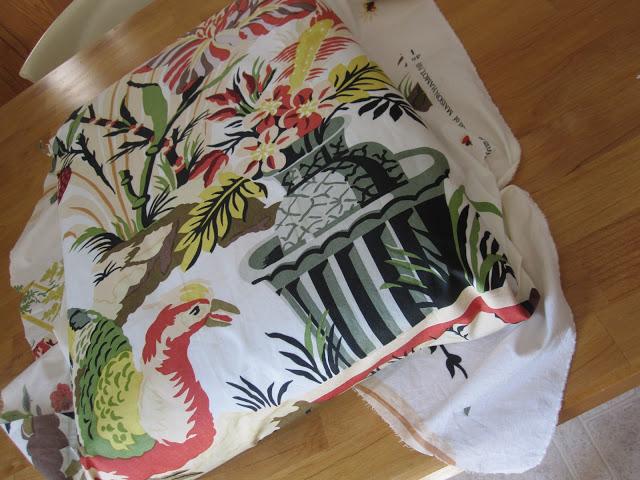 I get so excited when I get a real bargain too. This Brunschwig "Le Lac" fabric was an eBay score along with the Brunschwig " Les plaisirs des Indochines" that is on my dining room chairs.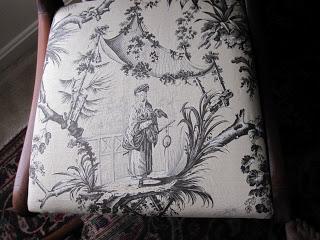 Buying furniture on eBay is not for the faint of heart. I recently bought my desk on eBay and picked it up locally which dodges some of the problems with buying online.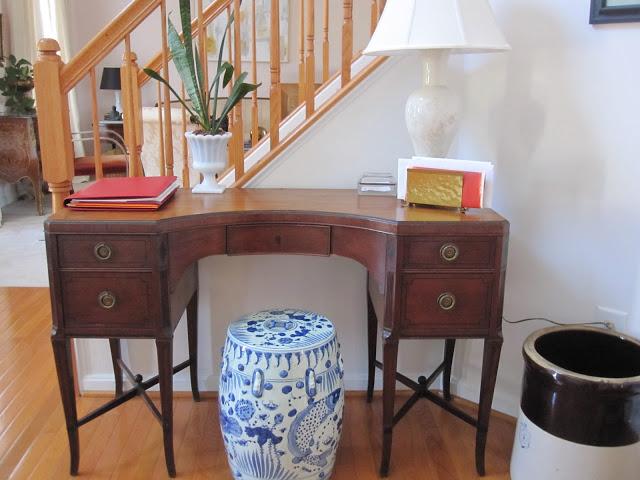 My desk a local eBay purchase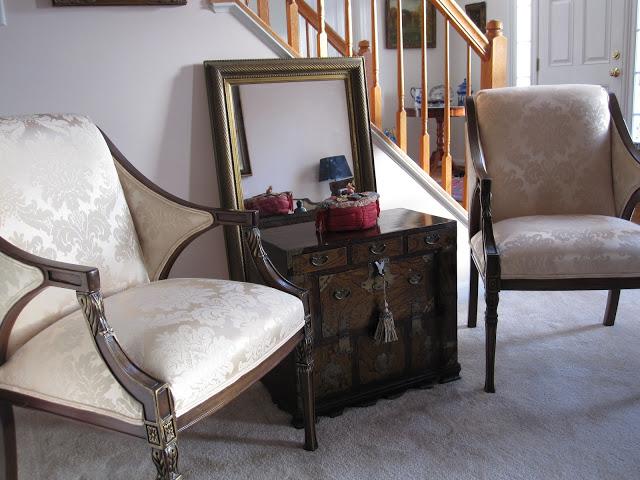 These chairs were an eBay nightmare. They were a little unusual and that is why I liked them but they were upholstered in a red fabric with huge dragonflies. The idea was to have them reupholstered but thanks to Greyhound shipping literally throwing the chairs, I had a bigger problem on my hands.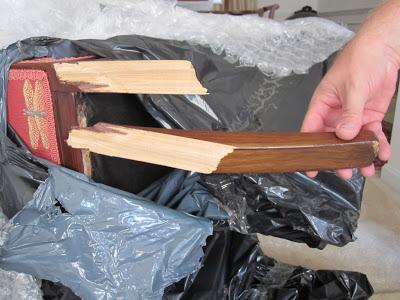 Luckily, I had just found a furniture repairer that was excellent. I have not had the nerve to try it again.
I have had better luck with antique lighting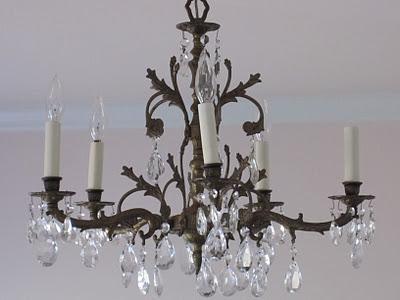 and rugs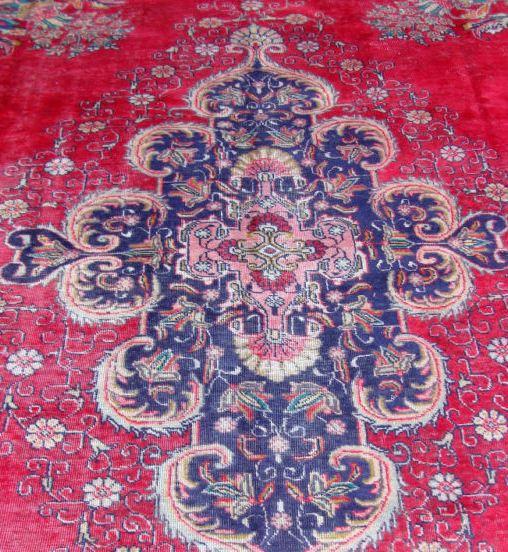 With the exception of one overseas,unscrupulous art dealer, I have had great luck with buying art on eBay too.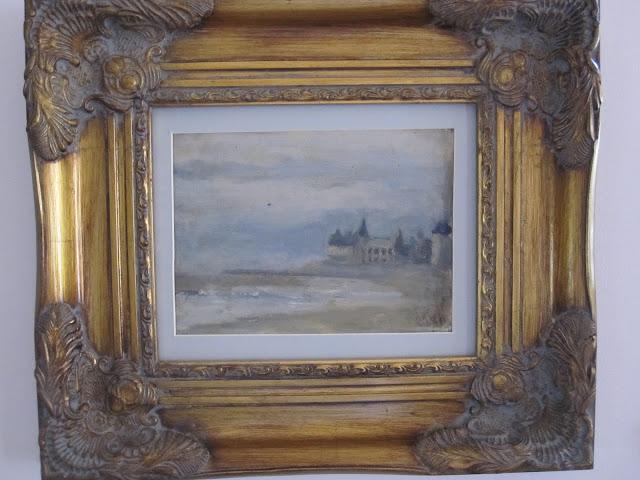 Over the years, eBay has become a safer place to buy but you still need to do your checking into seller ratings and trust your gut. Do you eBay?