0 Flares
0 Flares
×
New to little Indiana? Subscribe for free to my RSS feed. Thanks for stopping by!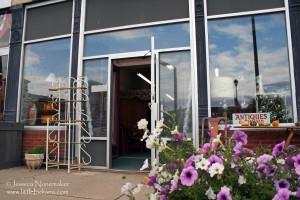 Antiques And Things: Morgantown, Indiana
I just love when I'm right in time to visit a brand new business–this time, I discovered Antiques and Things in Morgantown, Indiana.
For a new shop, they were already well-stocked!
Antiques and Things in Morgantown, Indiana
There were all sorts of fun Indiana antiques. I saw plates and glasses, bowls and silverware. Boxes of Christmas decor, costume jewelry, and records.
In one building, large pieces of furniture line the walls. An old, very tall record player with gorgeous wood caught my eye. I would imagine that it was once a very grand piece of furniture–a little TLC and it could easily be that way again.
Old books are scattered everywhere. Knowing my love of board games, I found a unique vintage board game for the kids at a steal. This was just one side of the building! Antiques and Things takes up a whole other building as well!
Indiana Antiques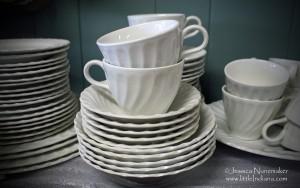 Antiques And Things: Morgantown, Indiana
On the other side, there's a lot of furniture. Rows of chairs, tables in all shapes and sizes, and the occasional shelf or china cabinet.
I even noticed a small consignment clothing section. Now that's got to be a welcome addition for folks in this small Indiana town.
It takes a bit of time to browse! While we were there, the owner was setting out even more things.
Go There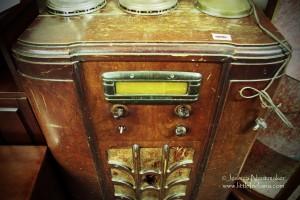 Antiques And Things: Morgantown, Indiana
I can't wait to see how this Morgan County antique shop grows. They've got a good thing going and are different enough from other shops in the area to really help boost the destination appeal of this awesome small town.
In other words? You need to go to Morgantown! This is little Indiana. 
Find pictures in Indiana on my Flickr photostream or in the new little Indiana Tumblr blog.
Just don't forget to tell 'em that  little Indiana sent you!
Antiques and Things
Don't miss a moment. Subscribe to little Indiana and receive instant updates to stay on top of everything "little."
little Indiana: Where to Stay, Play, and Eat in Small Towns in Indiana. Discovering Indiana's best small towns! Now get little Indiana on your Kindle.
Targeted. Relevant. Affordable! little Indiana advertising.