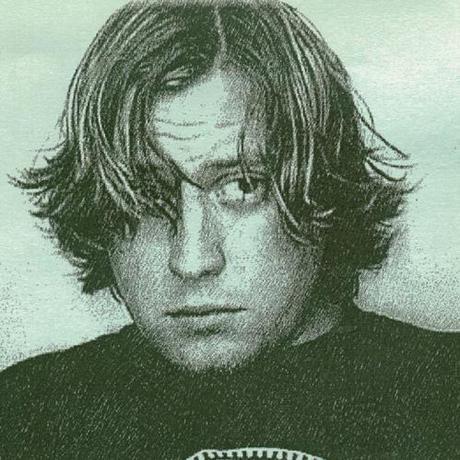 … from Beauty Fades By Wretched Tidal Waves

 
Anti-Love

 
by Joseph Saunders

 
So many people look for love to feel complete;

 

So many girls ruin their lives trying to compete.

 

Don't you see?

 

Love's tearing us down,

 

Not building us up.

 

And to the "lust of my life":

 

Love is often confused,

 

And so often abused.

 
I look around;

 

I see so many obsessed and depressed.

 

That kind of love is obsession

 

Weighing you down.

 

Give it up; rise above.

 

My friends think that love is worth fighting for,

 

But that kind of love is for me no more.

 

Love should be free;

 

No one should be taking score.

 
So many confuse love with a need;

 

If only they could set love free.

 

Desire burns out our eyes;

 

Love is blind.

 
Penniless love is too expensive for me;

 

That kind of love never lives up to the fantasy.

 

This is not an anti-love song;

 

Just beware:

 

Love can feel so wrong,

 

No matter how much you care,

 

Love can be so wrong,

 

Like it's not love anymore.

 

So many confess they need that one special love

 

That they forget what they are fighting for.

 
---
My good friend Joe, a member of the old 1727 Summit House Crew, is a published poet and artist with amazing talent. In one of his many great poems, Anti-Love, Joe is telling us that he is not against true love, but behaviors befitting of a dark and dangerous side to love. Obsession, depression, fantasy, lust, competition, taking score, fighting, abuse, and confusion are not the typical traits of true love, and when we feel these things we are not really feeling love. It reminds me of a wonderful piece of wisdom given to me by a complete stranger online back in the 90s. I was having serious problems getting along with my ex-girlfriend at the time and I described the problems we were having as "game playing." This wise internet stranger told me something like, "If you're playing games with each other it means that one of you is supposed to lose."
Joe is also pointing out the roots of the problem, which is that we often "confuse love with a need" and "need that one special love." These confusions we feel about love may come from the asymetric aspect of love as we experience it. We feel love towards another and this emotion can be present in us even when it is not reciprocated. This clouds our ability to appreciate that love is not just the emotions we feel individually. The romantic and existentialist Philosopher Søren Kierkegaard claimed that, "Love is the expression of the one who loves, not of the one who is loved. Those who think they can love only the people they prefer do not love at all. Love discovers truths about individuals that others cannot see." Joe is setting our sights for a deeper meaning in love than what Kierkegaard is proposing. At this point I may be liberally analyzing his meaning, but I think Joe wants to tell us that real love is the beautiful connection between individuals and cannot belong to either individual without that beautiful connection. Otherwise it becomes anti-love.
Jared Roy Endicott