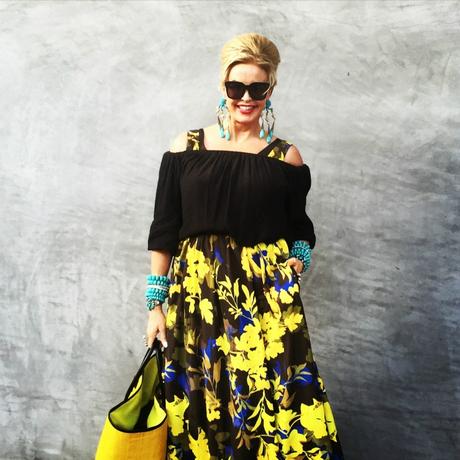 What a fun friday night it was here in SoCalwith the  private party opening of Anthropologie's  newUltimate Shopping Experiencein Fashion Island!
Over 19,000 feet of their unmatched
transformative environment!
Besides mainly clothes and decorative accessories
Anthropologie
is making huge strides in broadening their lifestyle brand
with this opening of a new retail wonderland!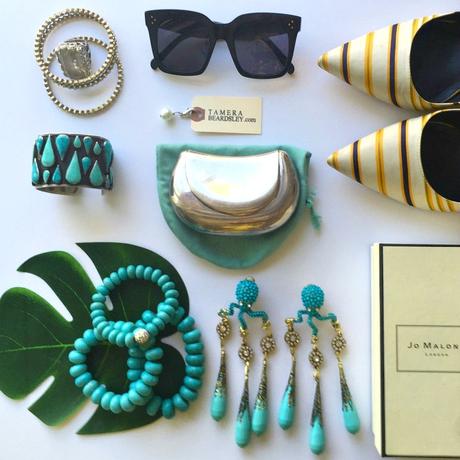 Even before I knew just how remarkable the evening would end up to beI pulled together some of my favorite accessories for the occasion!Celine sunnies, my Paloma Picasso business card holder, lots of turquoise includingmy one of a kind Tamera Beardsley Design chandelier earrings.My silk Tory Burch shoes finally got to come out for a spinwith my French Basketeer basket!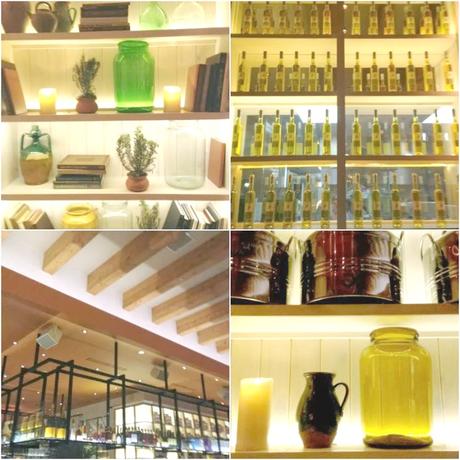 Before Anthropologie's  private party
Jeff and I had dinner at one of our favorite
Fashion Island spots


Fig and Olive




It was delicious as always




with the same impeccable service!




But I must say




my mind was all about getting to see what new happenings




were taking place in the newest store in Newport Beach!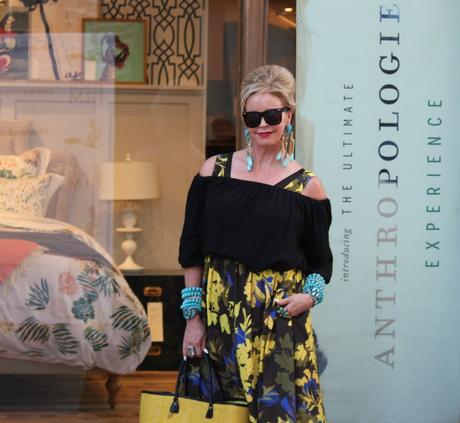 All of my beloved accessories complementedmy ball gown from Beholdenthat I topped with a cold shoulder top from Target!It provided the perfect arm coverage I appreciate these days!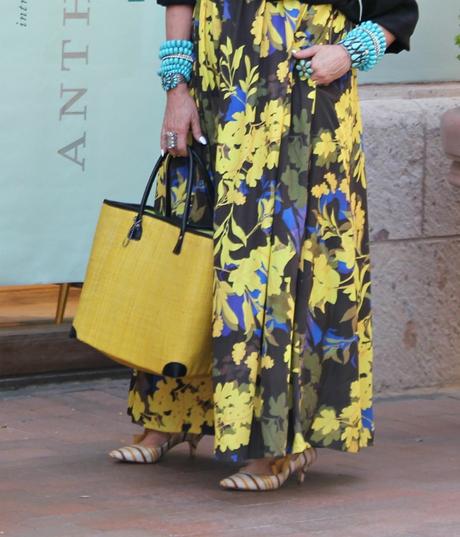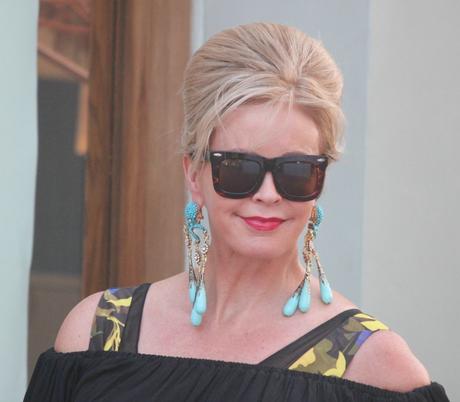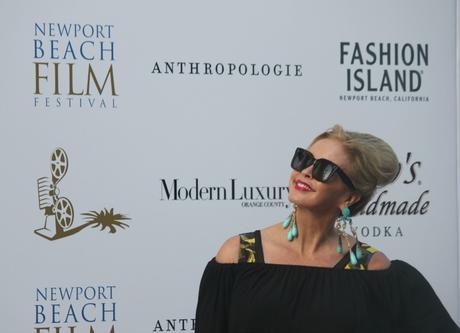 The scene was set inside and outfor the evenings festivities!Anthropologie partnered with the  annual Newport Beach Film Festivalwith part of the proceeds of the evening being donated to the foundation.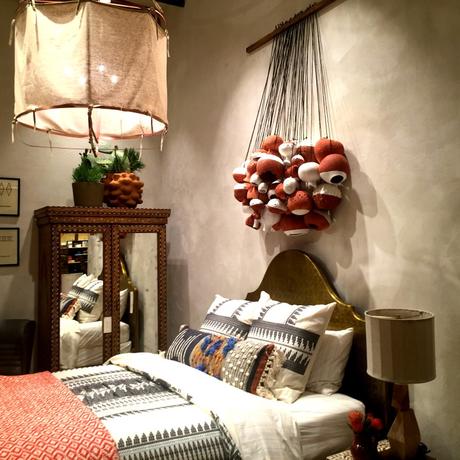 Once checked in and through the doors …
It was truly swoon worthyin every direction one could look!
After a stop at one of the four bars they had set up insidewe set off wine in hand(oh if every Friday could be so magnificent!)to take in each of the many bedrooms curated intrue style perfection!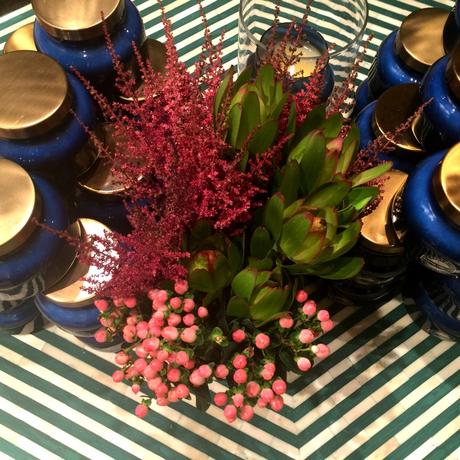 Flower arrangementswere of course fresh and innovative!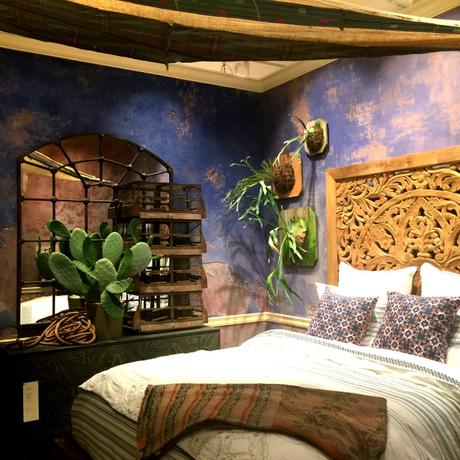 As a gardner who loves to bring the outside inI was particularly taken with their inventive take on plant selection!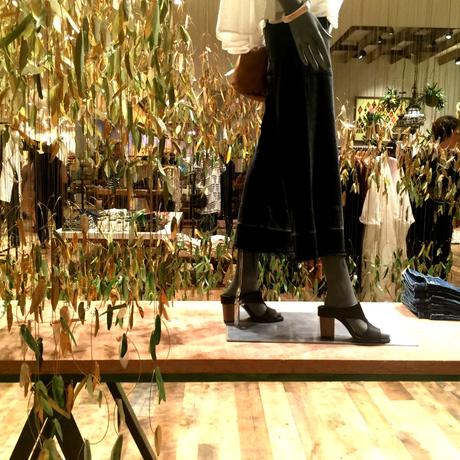 Fantastic installationsthat we have all come to expect from the Anthropologie brandwere bigger and better than I have ever seen!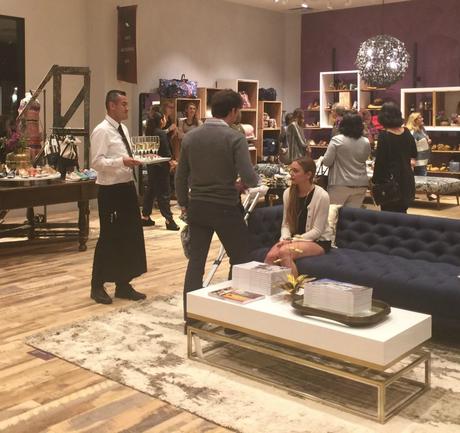 Talk about an ultimate shopping experience'trayed'  champagne always at the readyespecially in their incredible new shoe department!I went home with a new pair …and I'm still dreaming about some I left behind for my next visit!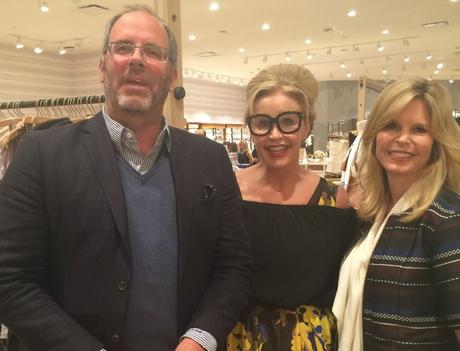 Besides wine, exquisite decor, a live Indie band  and shoe shoppingmy absolute highlight of the evening was meeting David McCreight - Anthropologie's CEOand as of this February President of Urban Outfitters as well!David was brought out of retirement from the likes of Lands End and the more recent Under Armorto steward the company to new heights!
It was the absolutely gorgeous Catherine Moellering - GMM of beauty at Anthropologiewho was kind enough to track David McCreight down for introductions.
I was talking to the very gracious Catherine for a while before I realized who she was …and what she does at Anthropologie!She was recruited by Anthro from the "edgy, ultra hip" Ricky's in NYC.A "Beauty Shop""that transcends trends while inspiring and emphasizing individuality"where she was president of the company.
Before that Catherine was at the  exclusiveTobe Trend Forecasting Agencyafter graduating from Harvard.
In what seems a lifetime agoI spent nearly two decades in retailup to the executive buying level(before I started my own accessory design company)so for me meeting these two retail giantsfrom a company I adorefelt like meeting Retail Rock Stars to be sure!
I could have listened all night as they explained the new additions they are bringing to one of my favorite store brands!The likes of store cafesthat will encourage people to stay longer than the average hour of shoppingto the likes of three.Boy can I see how that can happenespecially if the rumorthat I read about on the Bloomberg Reportof blowout bars being added come to fruition!
Just imagine going shopping at Anthrogetting lunch with a glass of winea blow out and makeupand out the door for a fabulous Friday  date night!
Sign me up for sure!!Maybe a boutique hotel would round out the shopping experience perfectly!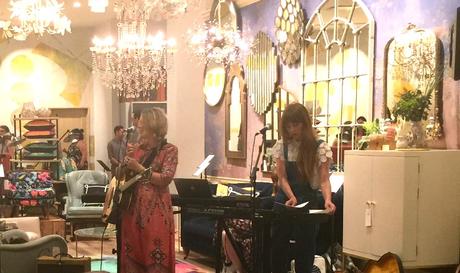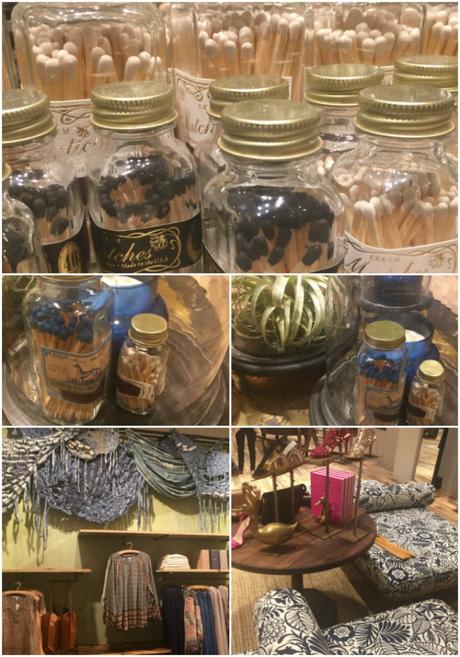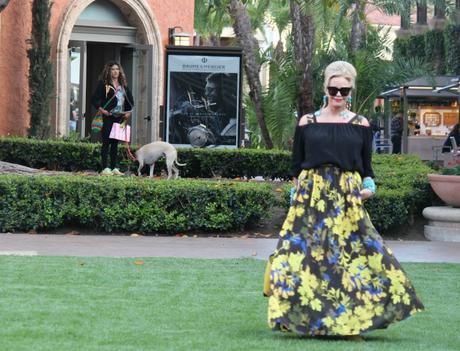 I for one couldn't be happierthat Anthropologie picked 'our neighborhood'for their newest Ultimate Shopping Experience!
Welcome to the neighborhood!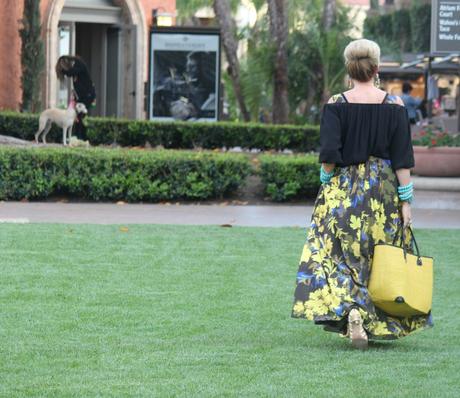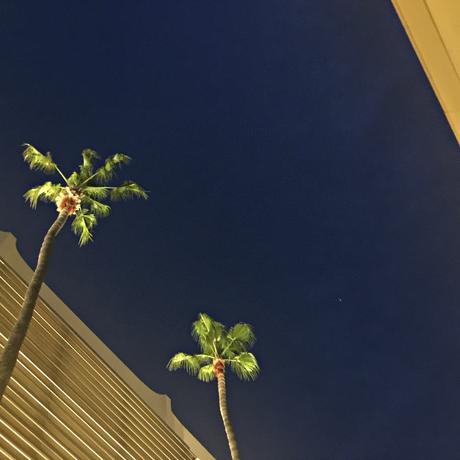 As always my friends


I wish you love and joy

as you style your life




linking with


Visible Monday


Not Dressed As Lamb

Monday Mingle