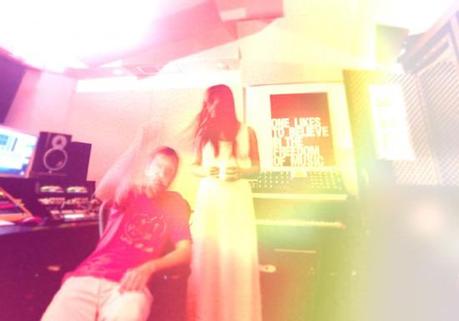 Plans Are Shattering – Anthem Facility // Buy
Anthem Facility (@anthemfacility) is the collaboration between New York based producer Stephen Hermann and Indonesian-born vocalist Melati Malay, who also performs with Young Magic, New Moods and Lavalier. The duo originally gained immense attention in 2010 for a composition Hermann wrote for a Dell advertisement, prompting them to return to the studio under the name Anthem Facility. They developed the track it into an official single, "Trace", which spawned a full EP of the same name. This EP debuted during the hazy days of August along with Hermann's music label exro.fm, which has since released the EP in digital and vinyl formats.
The musical magnetism that brought Anthem Facility together is also what draws listeners into the dense dance vibe of "Plans Are Shattering". Malay's vocals melt perfectly over Hermann's composition, which uses the synth to combine dark dance beats with Malay's eerie and sensuous melodic delivery. The catchy hook and languorous atmosphere propels "Plans Are Shattering" into a sonic stratosphere carefully crafted by the duo.
Anthem Facility's EP Trace is also now available on 150 gram vinyl but is limited to 300 copies. Snag it here!