Last year I found tons of great deals at the Friends of Gardens Manitoba Fall Sale, but I knew generally what I wanted and allowed opportunity to influence my specific purchases, i.e. I knew what color palette I wanted in the Sun Garden, but was not necessarily attached to specific plants.   Now that I know more precisely what I want in order to complete my gardens, I have placed a order online to get exactly what I want.
Our first year here is our most expensive in the yard and each year should be subsequently less so. At least, that is what I am telling my husband.
 Below are the details of an order I placed with Van Fleur, to arrive possibly next week and for which I have already started digging holes.

50 CHIONODOXA LUCILIAE ALBA ($6)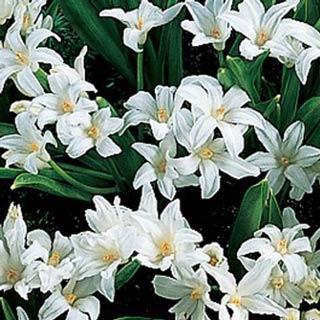 These small early bloomers will likely be used to highlight the stone paths in the Moon Garden.


25 ALLIUM ATROPURPUREUM ($25)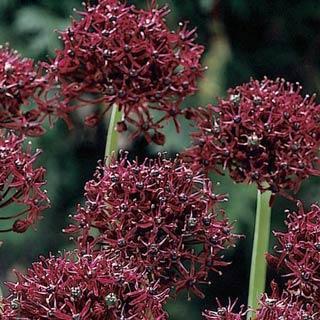 These will find a home in the front garden with the rest of the purples and blues. They may mix with Delphinium or Iris; please, weigh in if you have an opinion.

25 ALLIUM GRACEFUL ($17)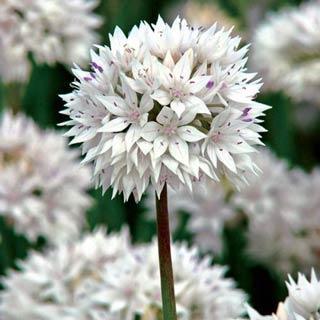 These white flowers actually have flecks of purple in them which makes them the perfect continuation on the graceful transition I have between my white and purple gardens. They will go at the east end of the Moon Garden adding height and substance to a under-developed, sunny area.

10 PHLOX DAVID ($21.50)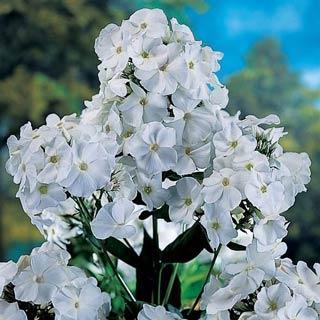 Deer resistant, these can be on the front lines: in front of the dining room hedge, both along the front and side given it can make do with both sun and partial shade.

5 PHLOX NICKY ($13)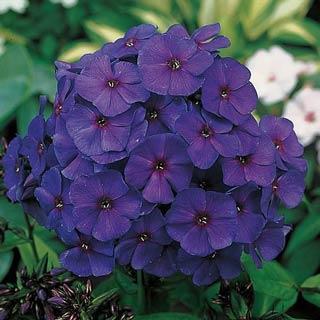 I really hope these get enough sun under the front lilac. They have the height and the color and if I can just get some blues and mauves to interplant. Wow.

5 PHLOX ORANGE PERFECTION ($13)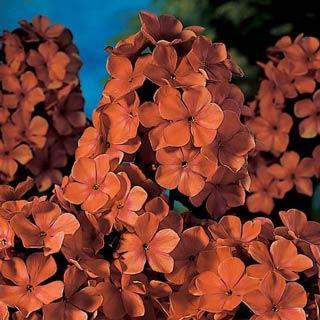 I have been looking for more orange for the Sun Garden and
these are going to look amazing inter-planted with purple Blazing Star
.

10 TALL BEARDED GERMAN IRIS QUEEN OF ANGELS ($27.50)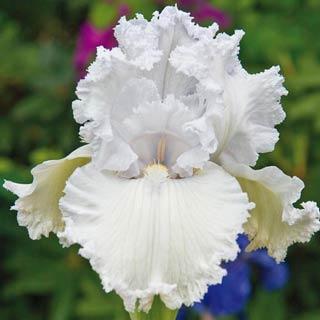 Around the base of the lilac tree; these are going to have to be at the front of the Moon Garden despite their height in order to have enough light.

5 RE-BLOOMING GERMAN IRIS ENGLISH CHARM ($19.50)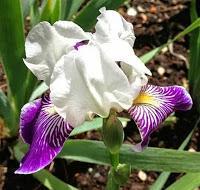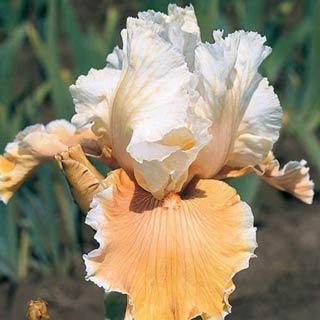 These tall creamsicle-coloured beauties will rise above above their white & purple bi-coloured cousins at our front stairs.                    
25 DUTCH IRIS BLUE & WHITE BLEND ($7.50)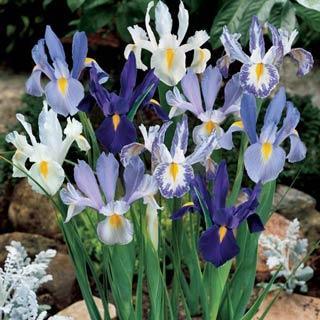 A perfect color pallet for the front garden, specifically where I will be removing the Blazing Star from.

10 RE-BLOOMING GERMAN IRIS ORANGE HARVEST ($39.00)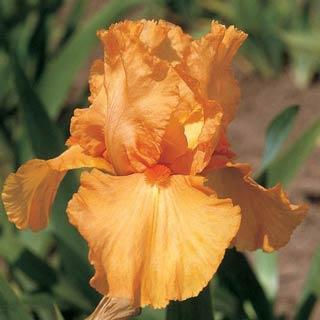 Half will reinforce the oranges already mixed in with the purples in the Sun Garden and the other half will join the herons (and the Iris below), behind the hardy Geranium in the front garden.

5 RE-BLOOMING GERMAN IRIS VICTORIA FALLS ($19.50)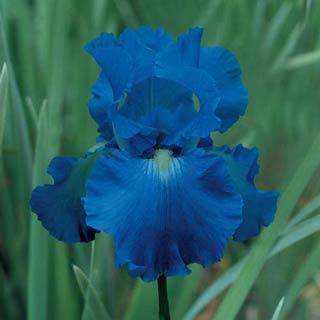 These intense blues will join the deep orange (above) in a row parallel to the front sidewalk.

1 TREE PEONY SHIMA-NISHIKI ($27.50)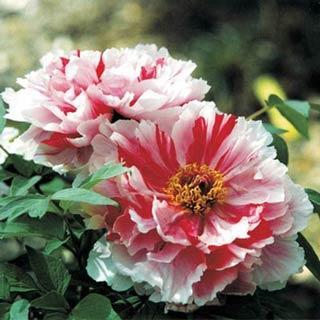 A tallish shrub at up to 150 cm, this will add a splash of color for a short time in the Moon Garden where I recently cut down a Japanese Lilac that had volunteered and would never have reached its potential.  A shrub with gorgeous peony blooms?  I am in.

50 HYACINTHOIDES HISPANICA BLUE ($20.00)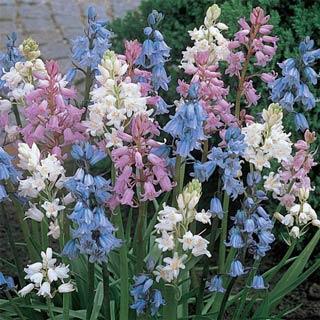 The blue will sit beside the iris at the front of the front garden where Lamium will take over in the summer.
25 HYACINTHOIDES HISPANICA WHITE ($13.00)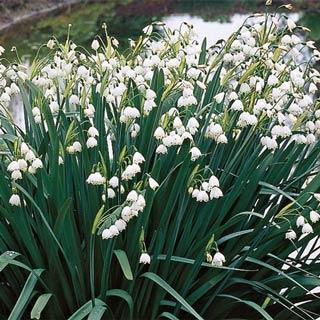 The east end of the Moon Garden should get enough sun for these spring bloomers.

25 HYACINTH DELFT BLUE ($12.50)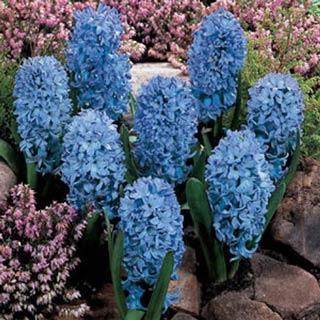 Like the Iris, the Hyacinth are going to be a mix of blues and purples in the front garden.

25 HYACINTH PETER STUYVESANT ($12.50)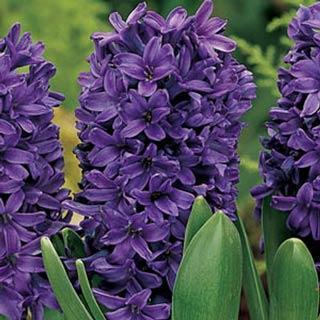 I will mix the four blues, purples and a handful of whites together randomly. 

25 HYACINTH BLUE ICE (SKY JACKET) ($21.00)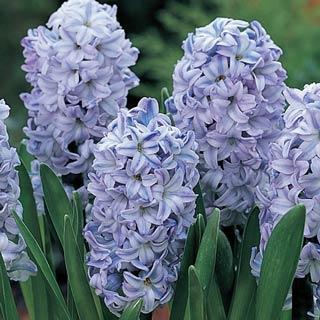 They will most likely be in the front between path and stairs; 111 + another 30 mixed purple/blue I had forgotten I had already bought when buying these.

25 HYACINTH BLUE JACKET ($21.00)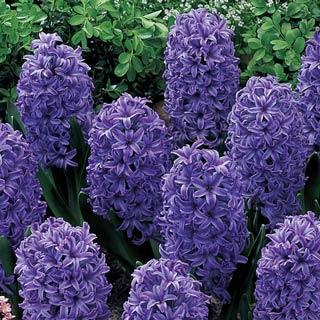 It remains to be seen how much space 141 will take up.

25 HYACINTH CARNEGIE ($12.50)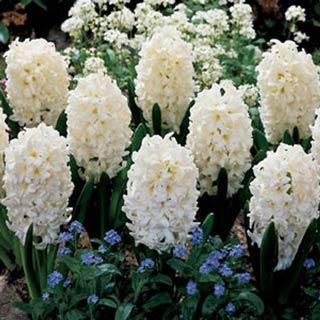 In front of the white Iris in the Moon Garden.

25 SPLIT CUP DAFFODIL CENTANEES ($23.00)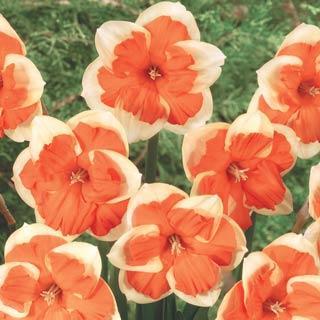 Absolute stunners.  There is room somewhere.

25 SPLIT CUP DAFFODIL TIRITOMBA ($19.00)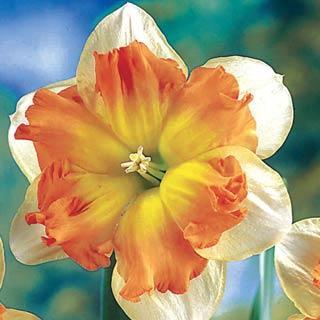 I will find a place. Just look at it. How could I not?

25 JONQUILLA DAFFODIL KEDRON ($14.50)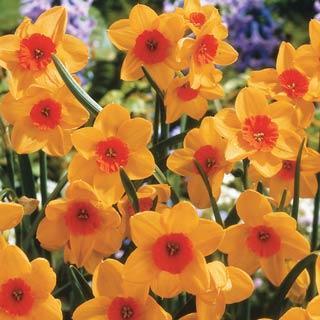 I had great success with these sweet smelling beauties at the Ontario cottage.
50 TAZETTA DAFFODIL GERANIUM ($24.00)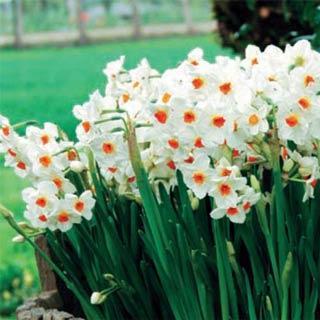 Somewhere in the Moon Garden, not sure exactly where yet.

200 SPECIE CROCUS BLUE PEARL (CHRYSANTHUS) ($32.00)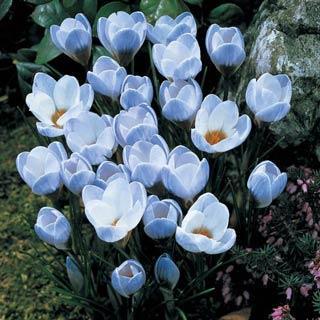 While I did not have much luck with Crocus in general last year and I can find the early-blooming species rather small, I could not pass up this shade of blue for the front garden.
5 DOUBLE PEONY FESTIVA MAXIMA ($29.50)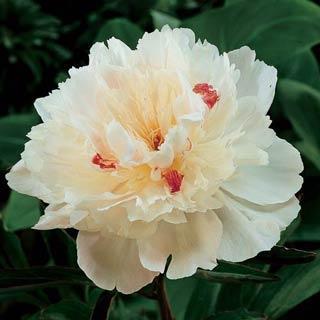 I have already dug the holes for this beautiful peony with red flecks in the Moon Garden, lining the stone path to the bench.
25 HYACINTH GYPSY QUEEN ($12.50)  
   Somewhere in the original portion of the Sun Garden since the newer part is now reserved for orange, yellow and red bi-coloured Darwin Hybrid Tulips.
****Sharing with Weekend Flowers, 
Today's Flowers
, 
Floral Friday Fotos