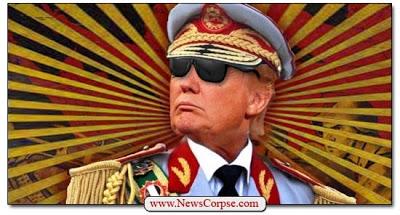 It is being reported today that all monitors in the FDA (Food and Drug Administration) must display FOX News.  Any monitors displaying CNN must be changed immediately.
This is another egregious example our tinpot dictator striving to exercise his power over all aspects of our lives and our government, allowing for no dissent from his yuge and intelligent viewpoints!
It is also, of course, another indicator of our slide down that slippery slope toward becoming a Third-World Banana Republic.
The damage this monster has caused in just 100 days is catastrophic.  We may never be able to recover because "we" have become a nation or ignoramuses and have therefore elected a Congress filled with ignoramuses and cronies of the rich and powerful.