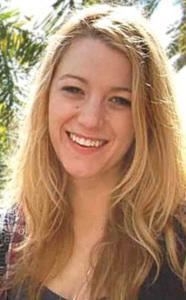 Blake Lively
The Shallows is a movie to be released on June 24th. It's a survival horror thriller starring Blake Lively. From IMDb:
"In the taut thriller The Shallows, when Nancy (Blake Lively) is surfing on a secluded beach, she finds herself on the feeding ground of a great white shark. Though she is stranded only 200 yards from shore, survival proves to be the ultimate test of wills, requiring all of Nancy's ingenuity, resourcefulness, and fortitude."
Blake Lively is a typical Hollyweird liberal: Starts spewing off about global warming being the cause of her "fictional" shark attack. Oh, and she supports Hillary Clinton because of vaginas, or something. From an April 2015 interview,
"What that said, Lively believes opportunities are changing for women and she uses Clinton as an example. "Look at what is happening with Hillary Clinton, it's something to be very proud of," Lively said. "It's so uplifting." For the actress, she finds it a "bit upsetting" that "we have to be proud of this advancement." She elaborated, "I think whatever side you stand on, the fact that there's never been a woman leading this country where there are women leading households and leading companies, is a bit upsetting. What makes people think a man is more equipped to do that than a woman? Nothing."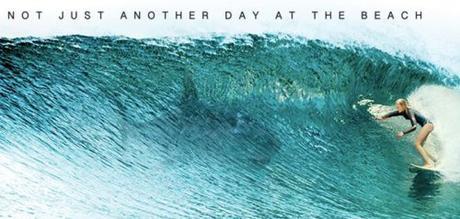 Newsbusters reports that Lively had this to say about the movie and global warming:
Appearing on the Today show, Monday, to promote her new shark movie, actress Blake Lively implied that the reason her character is in peril is global warming. Talking to Savannah Guthrie about The Shallows, she asserted, "Because of global warming, sharks are pushed closer to shore. And she's attacked and you think of a shark attack being in the deep ocean, but it's almost scarier when shore is right there." 
Lively seems to use the global warming talking point in every interview promoting the film. In the June Marie Claire, she repeated, "Because of climate change and global warming, what was once in the deep is now in the shallows."
Interesting, the U.K. Daily Mail reported in November of 2015 that global warming might make sharks smaller and less deadly. In July of that year, the paper said climate change will increase shark attacks.
Read the whole transcript of the interview here at Newsbusters.
Another Hollyweird movie I will not be seeing.
DCG