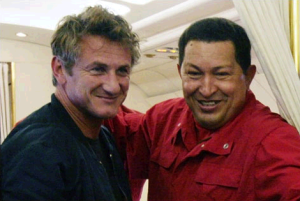 DailyMail: They only touched down in South Africa last week. Yet filming has already commenced for Charlize Theron and Javier Bardem on the romantic drama, "The Last Face, which is being directed by the 38-year-old actress' rumored fiancé Sean Penn.
This marks the first time Sean has stepped behind the camera since his 2007 critically acclaimed directorial debut, Into the Wild.
The Last Face see Charlize play a relief worker who undertakes humanitarian operations in Africa amidst violent political conflicts in the region. Javier stars as a charismatic medic who must choose between romance with her and his lifelong work.
Blah,blah, blah…read the rest of the article here.
This is why you shouldn't waste your money on these moonbats: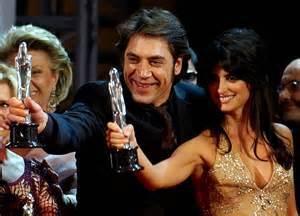 More Hollyweird Moonbats: Penelope Cruz, Javier Bardem Denounce Israeli 'Genocide'
Charlize Theron compares press intrusion to RAPE during interview to promote her new film
Shocker not: Hollyweird gun control advocates particpate in movie about gun-slingers
Sean Penn Mancrushes Hugo Chavez
DCG