2 killed, 26 others shot since Friday night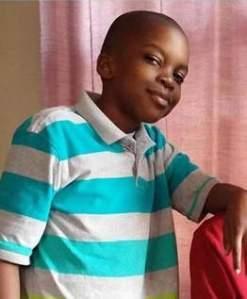 Antonio Smith
SunTimes: A gangbanger on parole for a gun charge shot a 9-year-old boy as he searched for rival gang members, then fled and told his friends he "shot a shorty," prosecutors said Saturday.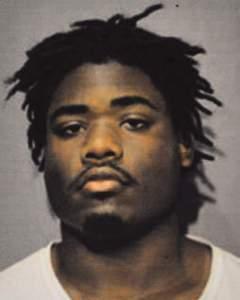 Allmon
Derrick Allmon, 19, of the 7400 block of South Shore Drive, was denied bail Saturday, along with three others charged with him: Jabari Williams, 22, of the 1900 block of North Sycamore Street, Hanover Park; Michael Baker, 19, of the 8100 block of South Wentworth Avenue; and Paris Denard, 19, of the 7300 block of South Dorchester Avenue.
All are charged with murder in the Aug. 20 shooting death of 9-year-old Antonio Smith in the 1200 block of East 71st Street.
Police Supt. Garry McCarthy said Friday that Allmon shot the boy because he thought he was warning the rival gang members Allmon was after.
He said Allmon shot the boy after Antonio said a single word: "Hey." Antonio was shot six times — in the chest, forearm, back, shoulder and hand.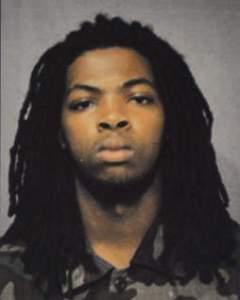 Baker
Allmon then threw his gun in a sewer and ran, according to police and prosecutors. In court Saturday, authorities said Baker picked up Allmon and drove him to Denard's house, telling Baker in the car: "I just hit a shorty. I just hit a shorty."
He also told Denard and others he had just shot and killed a child, prosecutors said.
At Denard's house, Allmon urinated on his hands to try to get rid of the gunshot residue, then changed his shirt before returning home to check in with electronic monitoring. The shooting happened around 4 p.m. Under the terms of his parole, Allmon was allowed to leave home between 9 a.m. and 5 p.m., prosecutors said.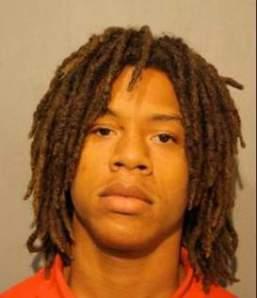 Denard
Authorities said the four had left Denard's home earlier that day in two cars, going out in search of rival gang members, with Baker and Denard driving. Both drivers stopped when they spotted two rivals, authorities said, then Williams handed Allmon the gun and told him how to follow them into a back yard.
All four have given statements to the police admitting their involvement in the murder, according to prosecutors, who said the gun was found Thursday after Allmon revealed its location to police. It was tested by the Illinois State Police and found to be the murder weapon, prosecutors said.
Surveillance videos showed the suspects' two cars in the area, they said.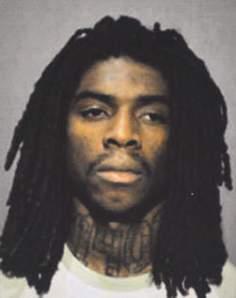 Williams
Allmon, Williams and Denard have criminal convictions, according to prosecutors. Allmon was sentenced to three years in prison for aggravated unlawful use of a weapon by a gang member and released on parole on Aug. 1.
Williams has two misdemeanor battery convictions.
Denard, convicted of possessing a gun as a juvenile, was also on parole at the time of Antonio's killing.
See also:
A good weekend in Chicago? Less than a dozen shot (9/15)

Quiz time: How many were shot in Chicago over the weekend?

(9/8)
Quiz time: How many were shot in Chicago over Labor Day Weekend?

It's Monday, quiz time…you know the drill: How many people were shot in Chicago over the weekend?

(8/25)

Quiz time! Guess how many people were shot in Chicago over the weekend

(8/4)
Quiz time! Guess how many people were shot in Chicago over the weekend (7/28)
Quiz time! How many people were shot in Chicago over the 4th?
Gun control in Chicago: 3 dead among 21 wounded in afternoon, overnight shootings (6/7)
DCG