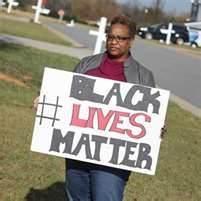 MyFoxChicago: Four men were killed and at least 18 other people — including a 12-year-old boy — have been injured in shootings across Chicago since Friday night, police said.
A baby boy being pushed in a stroller died Saturday afternoon when he was run down by a vehicle fleeing a deadly gang shooting in Woodlawn, the police said. Dillan Harris had celebrated his first birthday May 21.
"I tried to save my baby," his mother said later Saturday as she gathered with grieving relatives on the South Side.  She said she'd been standing, waiting at a bus stop at 63rd and Ellis a little before 2 p.m. Saturday with her three kids — Dillan and his two older sisters. On a warm day, they were headed for a family outing to the 63rd Street Beach.
That's when a westbound car, which the Chicago Police Department said was fleeing a  shooting in the 7700 block of South Kingston that claimed the life of a 22-year-old man, raced up. "All of a sudden, they swerved and hit a pole and hit my baby," said the mother, who declined to give her name.
She said she tried to push all of her kids out of the way but didn't have enough time to get Dillan clear of the danger. "It happened in the blink of an eye," she said. "When I looked up, they were just there. I tried my best to save my baby." When she saw the stroller had been hit, she said, "I knew he was gone."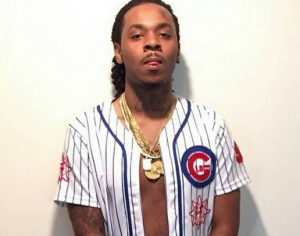 Rapper Capo
The 22-year-old man was shot in the hip and back and was taken to Northwestern Memorial Hospital, where he was later pronounced dead, police said. He was identified as Chicago rapper Capo, whose real name is Marvin Carr, by the manager of Chief Keef's group "Glo Gang." Police were questioning two people late Saturday afternoon in connection with both incidents.
Earlier Saturday, a man was fatally shot at an Austin neighborhood party on the West Side. Three men with known gang ties were outside in the 200 block of South Laramie about 3:15 a.m. when they got into a fight and gunfire erupted, police said. A 26-year-old man was shot in the head and pronounced dead at the scene, police said.
A 27-year-old man shot in both legs and a 24-year-old man shot in one leg were taken to Mount Sinai Hospital. The older man was listed in critical condition, and the younger man's condition was stabilized, police said. About an hour earlier, a 23-year-old man was shot and killed in the Greater Grand Crossing neighborhood on the South Side.
About 2:15 a.m., Tarvares Herron was at the wheel of an SUV at a red light in the 6900 block of South Lafayette when he began talking with two females in a black car who were also stopped at the light, police and the Cook County medical examiner's office said. A male in the back seat of the black car then pulled out a gun and opened fire, striking Herron in the head, authorities said. The car sped away eastbound. Herron, of the 5900 block of South Wabash, was taken to Stroger Hospital, where he was pronounced dead at 3:39 a.m., the medical examiner's office said.
The  weekend's first fatal shooting happened about 11:10 p.m. Friday in Grand Crossing's 7500 block of South Langley. Officers responding to a call of shots fired found a 25-year-old man lying on a sidewalk with a gunshot wound to the chest. He was taken to Jackson Park Hospital where he later died, police said. It was the same block where another man was shot to death by a Chicago Police officer the previous night.
Saturday evening, a 12-year-old boy was shot and seriously wounded in the South Chicago neighborhood. The boy was standing outside about 5 p.m. in the 8700 block of South Saginaw when he heard gunfire and realized he'd been shot in the leg, police said. He was taken to Comer Children's Hospital, where he was listed in serious-but-stable condition.
The city's most recent nonfatal shooting happened about 6:40 a.m. Sunday in the Back of the Yards neighborhood on the South Side. A 24-year-old man suffered gunshot wounds to both legs in the 4500 block of South Wood, police said. He was taken in good condition to Stroger Hospital.
At least 14 others have been shot across Chicago since about 7:15 p.m. Friday.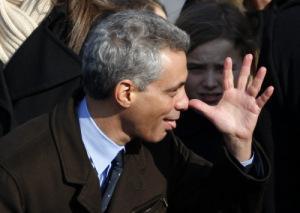 When is the mayor going to do something?
See also:
The Chicago Way: Too many dead & shot, and father of 7-year-old victim is notorious gang member who won't cooperate with law enforcement

Take a wild guess as to what happened in Chicago this past weekend…

Gun control, Chicago style: 5 killed, 27 wounded in weekend shootings

Another deadly weekend in Chicago: 2 killed, 21 wounded in weekend shootings

Chicago Gun Control at Work: 6 killed, 23 wounded in Memorial Day weekend shootings

Another brutal weekend: 40 shot, 1 fatally, in Chicago gun violence

Same old thing in Chicago: 2 dead, 24 wounded in weekend shootings across city

Paging the #BlackLivesMatter crowd: 5 killed, 22 wounded in Chicago weekend shootings

What's happening in Chicago? Same old thing: 3 killed, 14 wounded in weekend gun violence

Another typical weekend in Chicago: 3 killed, 18 wounded in weekend shootings

New Year: Business as Usual in Chicago…

Chicago ends 2014 with fewer homicides, but shooting victims up 14 percent

#BlackLivesMatter? What about blacks in Chicago? And black babies?

This is a good weekend in Chicago: 3 dead, 11 wounded in weekend shootings

Monday Chicago shooting report: Same story every weekend…

Chicago gun violence: What is it going to take to get people mad? (10/6)

Paging Emanuel, Sharpton and Jackson: Do you know what's happening in Chicago EVERY weekend?
DCG