This is a hard post to write. Emotional. Scary.
I received a message on Facebook over a month ago about another Aliza Sherman. She and I had connected a few years back on Facebook because we shared the same name. Over the years, I've found other Aliza Shermans, and we, too, have corresponded and connected on social networks so this wasn't anything unusual. Until…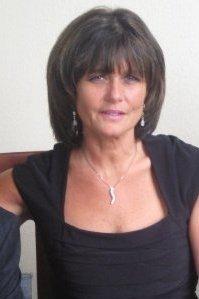 Aliza Sherman of Cleveland, OH
On March 24th, Aliza Sherman of Cleveland, Ohio – a fertility nurse at Cleveland Clinic – was brutally murdered in broad daylight in downtown Cleveland only days before her divorce hearing. She was stabbed multiple times around the head, neck and back. It has been over a month, and there is still no suspect in custody.
I didn't know Aliza Sherman of Cleveland, Ohio personally. I was connected with her in the way that we connect with others in social networks because of some shared interest – or in this case, a shared name. The news of Aliza's murder hit me in the gut. Also, seeing "my" name and the word "murder" side by side on Google, in news headlines, on Facebook and Twitter, chilled me to the bone.
I had to do something.
The first thing I did once I read her obituary was to make a donation in her name to Rescue Village, an animal shelter. I was struck with how this other Aliza and I shared a love of animals and an involvement with animal rescue. (I was on the board of an animal shelter in Wyoming and four of my dogs were rescues). What else did we share besides a name, I wondered?
Then I posted a message on her personal Facebook timeline, hoping I wasn't invading anyone's privacy or freaking anyone out when the name "Aliza Sherman" showed up in the news feeds of her friends, her family.
Sometimes, when we feel so helpless, we try anything we can think of to be helpful. For me, that is often amplifying an important message to my following through social media.
At first, I wasn't sure how helpful this could be. But in cases like this – unsolved murders – every little bit counts. Keeping the word out there and putting public pressure on authorities to solve this case is important.
Since then, I've posted a number of times on Facebook and Twitter to help spread the word about Aliza Sherman's unsolved murder. I've freaked out some of my own friends and colleagues who were initially confused by what they thought they read. I'm blogging this now to clarify and to further amplify.
Posting messages about this horrific and unsolved murder on blogs and in social networks is something that is not only do-able for many of us in this day and age but also a powerful act. You can follow this Page: Justice for Aliza Sherman and this Twitter account: @justiceforaliza and share and retweet their messages, too.
You can also call Cleveland Mayor Frank Jackson 216-664-3990 and ask for justice for Aliza Sherman. Or email Mayor Frank Jackson.
Sunday, May 12th – Justice for Aliza Community Walk, Cleveland, OH
None of us has to feel helpless in the face of tragedy. Efforts large and small here, online, can add up to helping to solve a murder case and, I hope, generate some semblance of closure for the friends and family of Aliza Sherman of Cleveland, Ohio.
Can you help?
Here is further reading:
Justice for Aliza Sherman – Facebook Page
Cleveland: Reward grows in Aliza Sherman murder
VIDEO: Person of interest in downtown murder of Cleveland Clinic nurse Aliza Sherman