0 Flares
0 Flares
×
New to little Indiana? Subscribe for free to my RSS feed. Thanks for stopping by!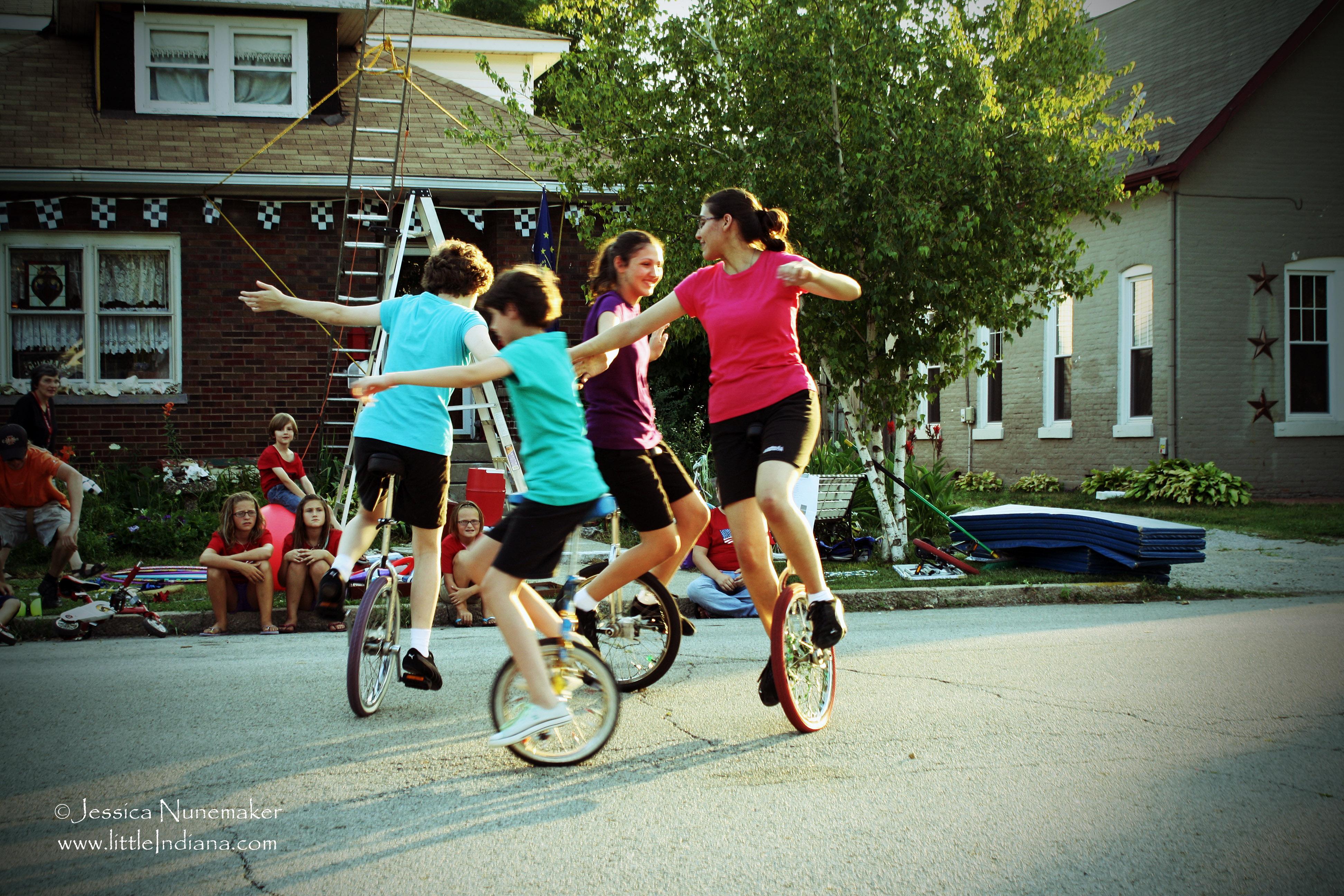 Annual Neighborhood Circus and Block Party: Unicycle Circle
The circus! The circus! I love the circus! Especially when it's in my own backyard.
Every year, the grand-kids of a neighbor gather together and put on a fabulous circus show!
Annual Neighborhood Block Party and Circus
There's juggling, unicycles, acrobatics, clowning around, and other acts. It's always a good time–and there is always something new to see as the girls improve upon their skills each year.
While they handle the tough stuff, they let the neighborhood kids get involved too!
It's a great display of teamwork and camaraderie. They encourage one another and try to show off each kid at their best. They are patient. Even in the heat, practicing before the show, they were all so very patient.
Indiana Towns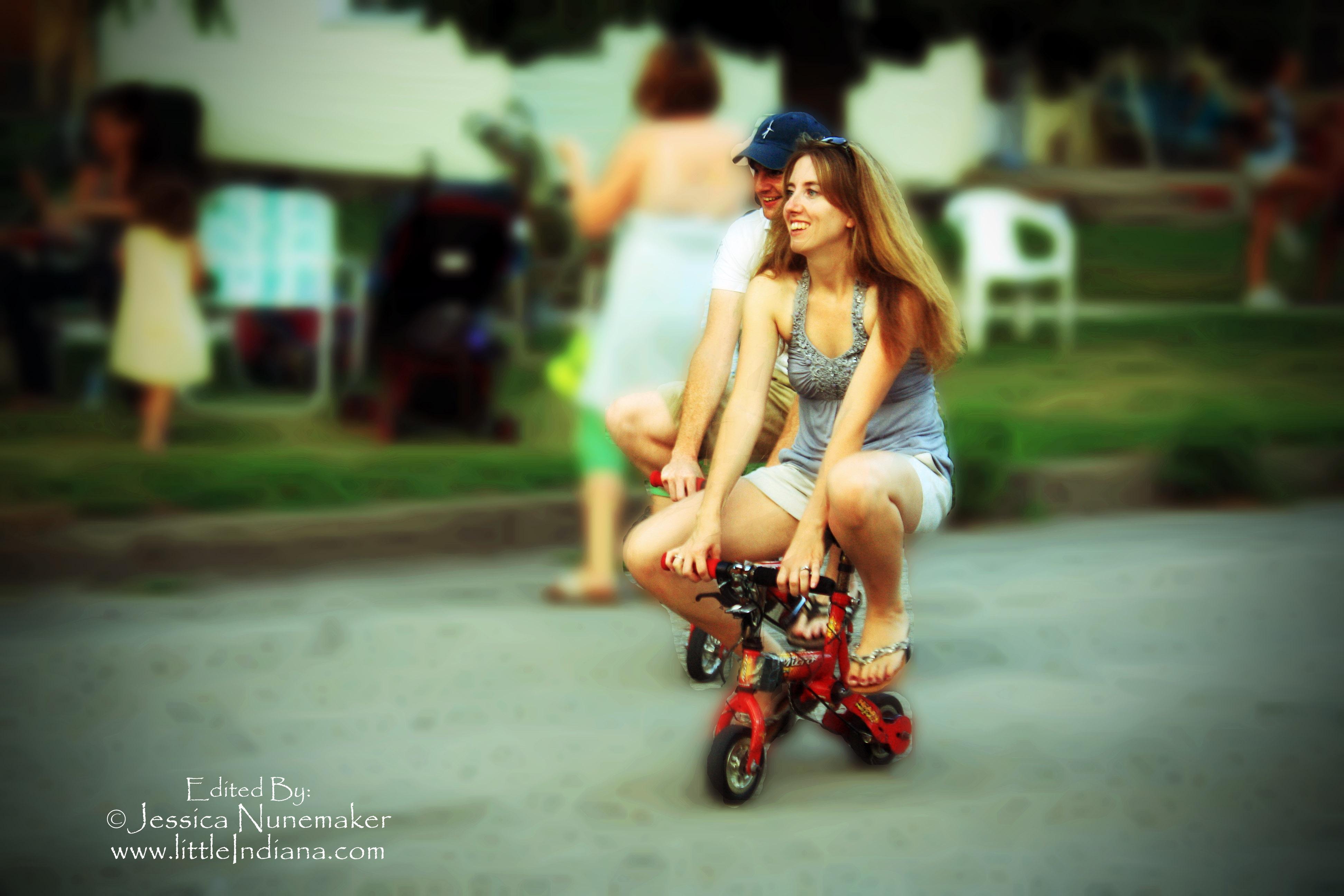 Neighborhood Circus and Block Party: little Indiana and Hubby Jeremy Nunemaker Test the Mini Bikes
This is why we live in a small Indiana town. It's a place where neighbors can get together and chit chat while the kids run around under the watchful eye of dozens of grown-ups.
The food doesn't hurt either. We Hoosiers do like our food-centered gatherings, don't we! Everyone brings a dish–it's a big potluck! When it seems like the food is running low, more folks always seem to arrive and set down some more.
Kids and adults alike get a chance to play with everything–from the mini bikes to juggling! It's a great time. I managed to "jump" in and join a game of jump rope. We even did a circle dance this year and learned a little clogging, Appalachian style. Now, does that sound like fun or what?
This is community. This is little Indiana!
Watch Highlights from the Annual Neighborhood Circus and Block Party on YouTube or below!

Find pictures in Indiana on my Flickr photostream or on the new little Indiana Tumblr blog.
Just don't forget to tell 'em that  little Indiana sent you!
Don't miss a moment. Subscribe to little Indiana and receive instant updates to stay on top of everything "little."
little Indiana: Where to Stay, Play, and Eat in Small Towns in Indiana. Discovering Indiana's best small towns! Now get little Indiana on your Kindle.
Targeted. Relevant. Affordable! little Indiana advertising.