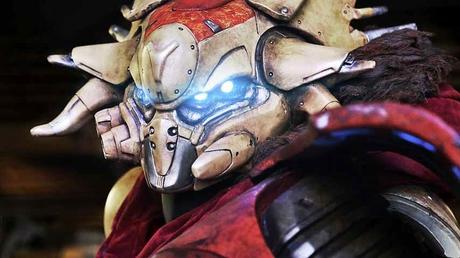 Bungie hopes to finally implement a fix for the disappearing heavy weapon ammunition bug by the end of February, the developer announced in its latest Weekly Update.
The bug comes to life when the player dies, returns to orbit or when triggering a cut-scene. All that rare ammo suddenly vanishes and you begin to rage.
"For some time now, we've been tracking this one," Bungie explained. "To date, the best we've been able to do is to admit that we were aware of the issue. This week, we can give you some additional information."
The update adds that Sandbox Engineer Jon Cable is "working on a fix that we hope to deploy before the end of February".
Cable tried to explain why the bug has been happening and what the solution is.
"The basic flaw here is an ordering problem. Our inventory system creates your weapons when your characters spawn. When that happens, it tries to restore the same fraction of ammo that you had when you died. The bug occurred because the weapon is created before capacity modifiers from armor perks are applied, so the persisted fraction yields fewer rounds," said Cable.
As for why it has taken so long to fix, Cable explains: "Fixing bugs in a live game is always about managing risk. What are the chances that the fix is going to cause an issue that might be worse than the original bug? Players outnumber our testers by factors of several thousand, so if there is a problem that slips through the cracks, it is virtually guaranteed that the community will find it.
"This bug was mainly risky because it was at the intersection of a lot of different systems – player profiles, investment, sandbox, perks, and weapon management. "