I recently received the line-up of Disney's new movies for 2013. There are some really exciting films here. Take a look!
March 8: OZ THE GREAT AND POWERFUL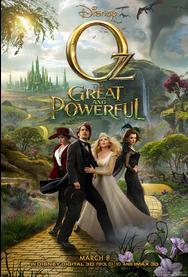 When Oscar Diggs (James Franco), a small-time circus magician with dubious ethics, is hurled away from dusty Kansas to the vibrant Land of Oz, he thinks he's hit the jackpot -- fame and fortune are his for the taking -- that is until he meets three witches, Theodora (Mila Kunis), Evanora (Rachel Weisz) and Glinda (Michelle Williams), who are not convinced he is the great wizard everyone's been expecting. Reluctantly drawn into the epic problems facing the Land of Oz and its inhabitants, Oscar must find out who is good and who is evil before it is too late. Putting his magical arts to use through illusion, ingenuity -- and even a bit of wizardry -- Oscar transforms himself not only into the great wizard but into a better man as well.
May 3: IRON MAN 3 (Marvel Studios)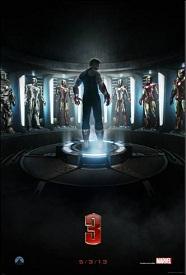 Marvel's "Iron Man 3" pits brash-but-brilliant industrialist Tony Stark/Iron Man against an enemy whose reach knows no bounds. When Stark finds his personal world destroyed at his enemy's hands, he embarks on a harrowing quest to find those responsible. This journey, at every turn, will test his mettle. With his back against the wall, Stark is left to survive by his own devices, relying on his ingenuity and instincts to protect those closest to him. As he fights his way back, Stark discovers the answer to the question that has secretly haunted him: does the man make the suit or does the suit make the man?
June 21: MONSTERS UNIVERSITY (Disney/Pixar)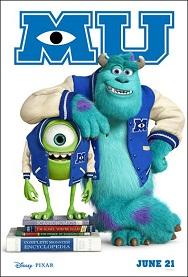 Mike Wazowski and James P. Sullivan are an inseparable pair, but that wasn't always the case. From the moment these two mismatched monsters met they couldn't stand each other. "Monsters University" unlocks the door to how Mike and Sulley overcame their differences and became the best of friends.
July 3: THE LONE RANGER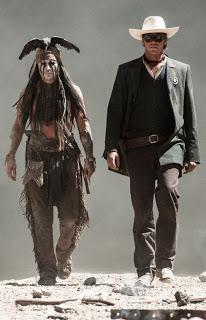 From producer Jerry Bruckheimer and director Gore Verbinski, the filmmaking team behind the blockbuster "Pirates of the Caribbean" franchise, comes Disney/Jerry Bruckheimer Films' "The Lone Ranger," a thrilling adventure infused with action and humor, in which the famed masked hero is brought to life through new eyes. Native American spirit warrior Tonto (Johnny Depp) recounts the untold tales that transformed John Reid (Armie Hammer), a man of the law, into a legend of justice -- taking the audience on a runaway train of epic surprises and humorous friction as the two unlikely heroes must learn to work together and fight against greed and corruption.
September 13: THE LITTLE MERMAID 3D (Walt Disney Animation Studios)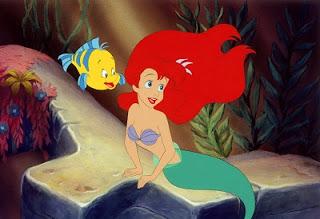 Swimming into the hearts of a new generation -- beautifully restored and this time in 3D -- "The Little Mermaid" features the beloved Ariel, a fun-loving and mischievous mermaid, who is enchanted with all things human. Disregarding her father's order to stay away from the world above the sea, she swims to the surface and, in a raging storm, rescues the prince of her dreams. Determined to be human, Ariel strikes a bargain with the devious seawitch Ursula, trading her fins and beautiful voice for legs. With her best friend Flounder, misguided seagull Scuttle and the calypso-singing Caribbean crab chaperone Sebastian at her side, Ariel must win the prince's love and save her father's kingdom -- all in a heart-pounding race against time.
October 4: DELIVERY MAN (DreamWorks Pictures)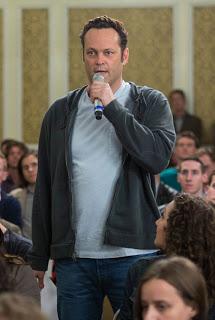 From DreamWorks Pictures comes "Delivery Man", the story of affable underachiever David Wozniak, whose mundane life is turned upside down when he finds out that he fathered 533 children through sperm donations he made twenty years earlier. In debt to the mob, rejected by his pregnant girlfriend, things couldn't look worse for David when he is hit with a lawsuit from 142 of the 533 twenty-somethings who want to know the identity of the donor. As David struggles to decide whether or not he should reveal his true identity, he embarks on a journey that leads him to discover not only his true self but the father he could become as well.
November 8: THOR: THE DARK WORLD (Marvel Studios)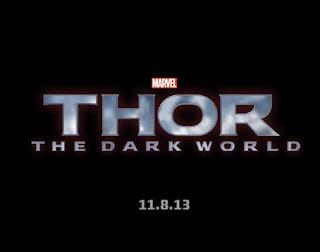 Marvel's "Thor: The Dark World" continues the big-screen adventures of Thor, the Mighty Avenger, as he battles to save Earth and all the Nine Realms from a shadowy enemy that predates the universe itself. In the aftermath of Marvel's "Thor" and "Marvel's The Avengers," Thor fights to restore order across the cosmos ... but an ancient race led by the vengeful Malekith returns to plunge the universe back into darkness. Faced with an enemy that even Odin and Asgard cannot withstand, Thor must embark on his most perilous and personal journey yet, one that will reunite him with Jane Foster and force him to sacrifice everything to save us all.
November 27: FROZEN (Walt Disney Animation Studios)



When a prophecy traps a kingdom in eternal winter, Anna (voice of Kristen Bell), a fearless optimist, teams up with extreme mountain man Kristoff and his sidekick reindeer Sven on an epic journey to find Anna's sister Elsa (voice of Idina Menzel), the Snow Queen, and put an end to her icy spell. Encountering mystical trolls, a funny snowman named Olaf, Everest-like extremes and magic at every turn, Anna and Kristoff battle the elements in a race to save the kingdom from destruction.
December 20: SAVING MR. BANKS
Two-time Academy Award®–winner Emma Thompson and fellow double Oscar®-winner Tom Hanks topline Disney's "Saving Mr. Banks," inspired by the extraordinary, untold backstory of how Disney's classic "Mary Poppins" made it to the screen.
I'm especially excited to see Oz The Great and Powerful, Frozen, and Saving Mr. Banks. Which of Disney's 2013 movies are you most excited to see?