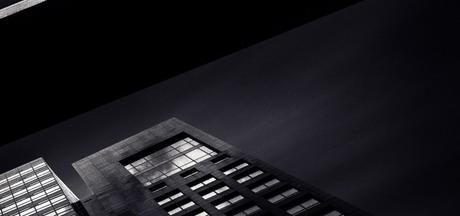 New SoundChaser Release
Today we are proud to announce a new SoundChaser release on The Cerebral Audio Netlabel: (In/Re)flection (read as "Inflection over Reflection".)
SoundChaser has brought a release that mixes improvisation with electronic processing in a manner that has both an organic feeling that is coated with an artificial layer, leaving the listener to decide what is part of the performance, and what isn't part of the performance. "It's an attempt at blurring the lines between what is considered to be part of the music, and what is considered to be an effect" said SoundChaser. "The lines between tonality and atonality are blurred, the lines between performance and non-performance are blurred, and everything is presented without being edited... The improvisations are warts-and-all recordings as I like to refer to them."
These recordings are far from the typical listening experience. It's not a matter of the music itself that is what is payed attention to, but the interation between the instruments and what is normally considered sound effects. In this case, however, the interaction between them redefines their relationship.
(In/Re)flection is a set of experimental improvisations informed by compositional elements of Karlheinz Stockhausen, John Cage and Edward Grieg.
Each of the "MiniProvs" (an invented word based on the words MINIature and imPROVisation) were recorded using a different set of Rhodes Piano based instruments, and then manipulated using a ring modulator. In this way the ring modulator isn't just used as a sound effect, but rather as an instrument to compliment the Rhodes. Not that all of the improvisations themselves were not edited: they are pure, raw recordings. I call them "warts and all" recordings as there are things that I might have termed mistakes or flubs, but in this instance felt it was important to be faithful to the recording as it actually happened.
Track Listing
1-20. MiniProv 1-20
21. MiniProv 1 Alt Version
22. MiniProv 3 Alt Version
23. MiniProv 4 Alt Version
24. MiniProv 13 Alt Version
25. MiniProv 16 Alt Version
Check out the (In/Re)flection release page for downloads (including liner notes, cover artwork, and more) and streaming of the full release.
About CerebralAudio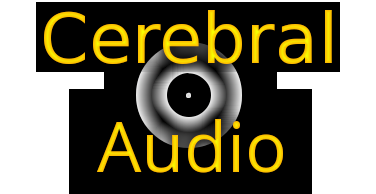 CerebralAudio is a netlabel started as an imprint of The CerebralRift magazine. The label was launched in August, 2015 with two works by SoundChaser. CerebralAudio seeks to bring the finest musicians, writers, composers and artists together in producing recordings that stand out from the rest of the music that inundates our lives.
CerebralAudio releases recordings across all genres and styles: ambient, pop, electronic, spoken word, vocal, jazz, classical. All works are carefully selected and made available for free streaming and download. Tips and donations are accepted for artists and the label. All works are released under a Creative Commons license, check the release for the license that applies to the release.
A demo submission page and guide to the style of recordings we are looking for is in the works.
CerebralAudio: recordings that give you something to think about.

Announcing: (In/Re)flection by
SndChaser
is licensed under a Creative Commons Attribution-NonCommercial-ShareAlike 4.0 International License.