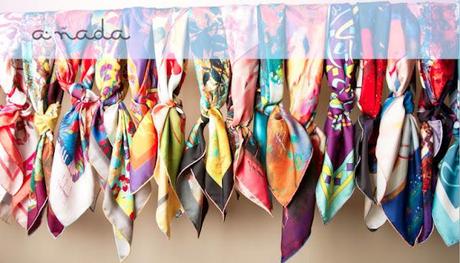 A while ago, I was introduced to Annada silk scarves line. Designed by a variety of Middle Eastern artists where this unique line combines fashion, art, and romance all in beautiful high quality silk scarves!!


With every scarf design you get a unique beautiful story that takes your senses to a journey of color, beauty, strength, softness, and ultimate luxury!
I for instance fell in love with this lovely artwork called "Bnayat" -Means little girls- by Omar Al Rashid; a Bahraini artist. This lovely art of two young girls wearing the traditional "Bukhnag" evokes nostalgic feelings of days gone by, hours of carefree playing with friends *sigh*.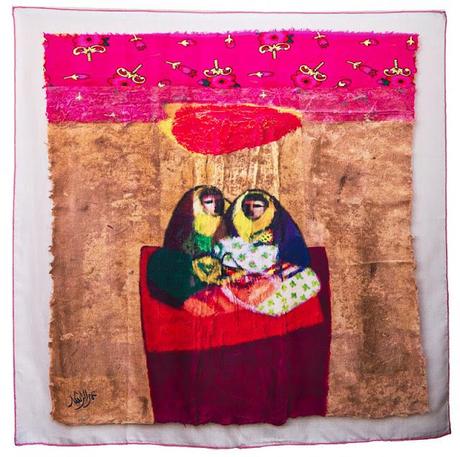 Bnayat Scarf designed by the artist Omar Al Rashid
Another beautiful piece with an amazing story is "Al Sultana" scarf, designed by the Iraqi artist Ghassan Mohsin. It reveals that the harem is a place of passion, romance, mystery, and jealousy. A bevy of beauties compete for the ultimate prize; the love and devotion of the Sultan, but only the Sultana has the key to his heart. He rules the empire but she reigns in the realm of his heart..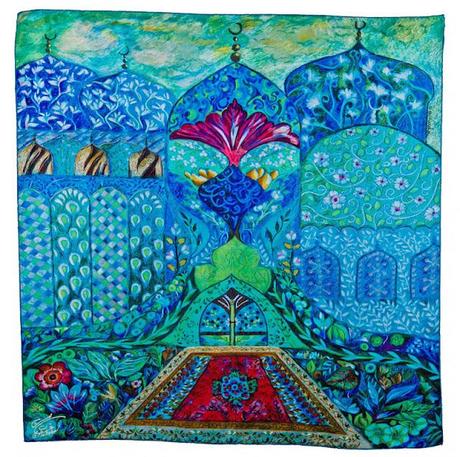 Al Sultana scarf, designed by the artist Ghassan Mohsin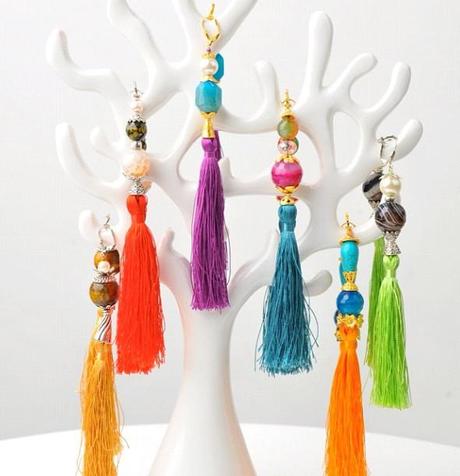 They also recently introduced scarf  tassels to pair them up with the scarves, aren't they beautiful?
Silk scarves are the ideal accessory that compliments any look for any occasion! So here is a lovely video shows you various ways on how to wear Annada scarves...

Annada scarves are currently sold on their website mentioned below, also at Saks 5th Avenue in Bahrain City Center -Second floor at the entrance-. 
For more details and latest updates about Annada line, check out the following:
TwitterFacebookWeb
Or follow them on Instagram: @annadaonline