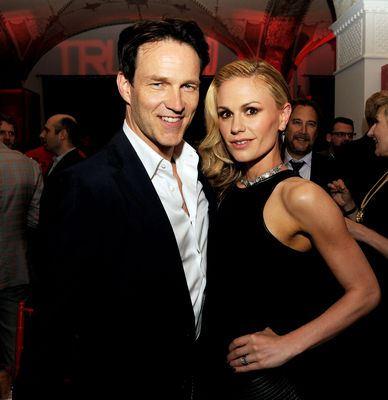 Have you been wondering why Anna Paquin and Stephen Moyer have suddenly joined social networks on the internet?  This may (or may not) have something to do with it…
Deadline is reporting that Anna Paquin and Stephen Moyer have signed a two-year deal with HBO and their own production company (CASM films) to develop series, films and miniseries. This is what they said;
EXCLUSIVE: With their long-running vampire series coming to an end this summer, True Blood stars Anna Paquin and Stephen Moyer are staying in business with HBO. The duo's production company CASM has signed a two-year, first-look deal with HBO to develop series, films and miniseries. That may include new starring vehicles for Paquin or Moyer as, in addition to producing, the pact includes options for the two to act and direct. This marks the first foray into television for CASM Films, which Paquin and Moyer launched in 2012 with producing partners Cerise Hallam Larkin and Mark Larkin, who, like the True Blood duo, are  a married couple. The company so far had been focused on features, producing the 2013 indie Free Ride, which starred Paquin, with a number of projects in development. Those include Twinkle, to be directed by Howie Deutch and starring Moyer; Pink Hotel, based on the novel by Anna Stothard which Paquin will write and direct; Bury This, based on the novel by Andrea Portes who is adapting for Paquin to star; Columbia, written by and to star Denis O'Hare which Moyer will direct; and an adaptation of Martin Millar's Lonely Werewolf Girl.
This is good news for those who are wondering what Anna and Stephen are going to be doing after True Blood ends – but it's also a painful reminder that the show will be ending soon. We wish them all the best in all their future endeavors!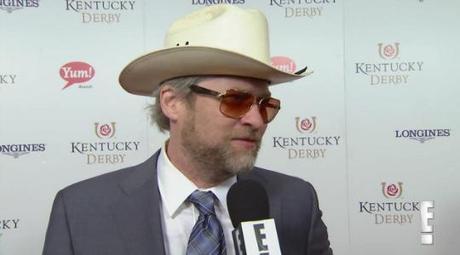 Speaking of True Blood…E! News is reporting that True Blood may be bringing back some familiar (and truly dead) characters to the show for Season 7 (like Terry Bellefleur and Russell Edgington). Check out Watch With Kristin's interview with Todd Lowe on the link below.
Say wha….? It would be nice to see them for one last time before the show ends…but how are they going to bring back characters from the dead? Oh yeah…nevermind...this is True Blood afterall.
What are your thoughts? Please share 'em below!