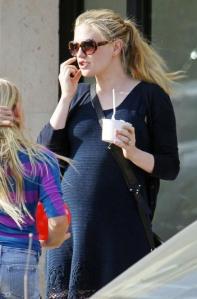 For those wondering why Anna Paquin looks awfully big for expecting a baby in the fall…wonder no more!
US Weekly is reporting that Anna and her husband, Stephen Moyer are expecting not one, but two bundles of joy!
"I'm so excited for them," the couple's costar Sam Trammell –father to 11-month-old twins Winston and Gus with girlfriend Missy Yager – tells Us. "We sent them a special gift. It's so interesting that True Blood has become, like, the 'twins' show."

And though Moyer has two children, Lilac 10, and Billy, 12, from a previous relationship, he's been listening intently to Trammell's advice on the ins and outs of raising multiples.

"It's harder, having twins, but it's all we know. So we're trying to impart some decent wisdom," Trammell adds. "I told them to hold on tight!"

But Moyer is up for the challenge. "It's always amazing," he told Zap2it in May of his wife's pregnancy. "I love my kids so much. And I think that the fact that Anna is pregnant just adds more crazy to the bundle of fun."
Looks like Anna and Stephen are going to be in for double the pleasure – double the fun!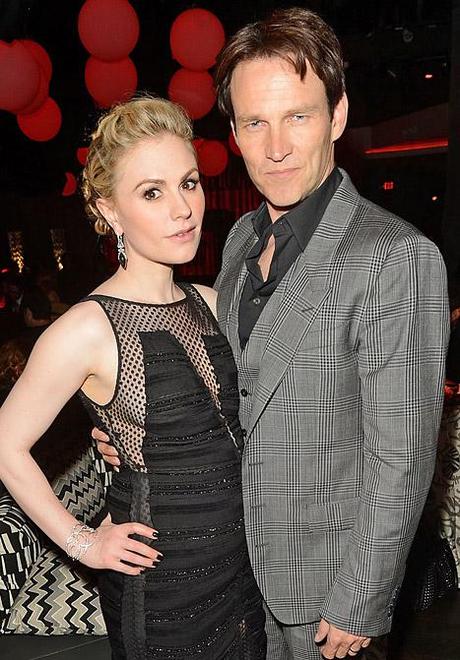 Congrats to the couple on this exciting news!