After winning a few awards herself recently for her critically acclaimed performance in Margaret,  Anna Paquin is passing on the love and is due to present at a couple of up coming award ceremonies.
Firstly she will be presenting an award at The Academy of Television Arts & Sciences Foundation 33rd annual College Television Awards, on March 31. Then on April 21st she will be giving out a prize at the GLAAD Media Awards. Both will take place in Los Angeles, so she shouldn't be too long away from the True Blood set.
Well they do say it's not the receiving it's the giving, and Anna does have some  moderately famous prizes for her trophy cabinet already.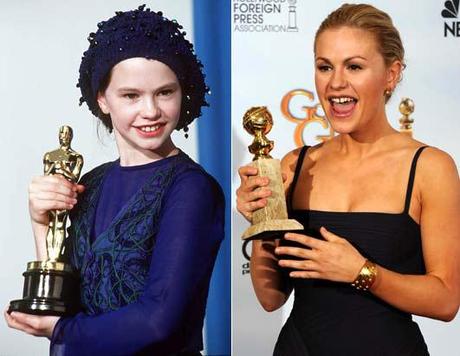 ATAS Foundation Source                GLAAD Awards Source