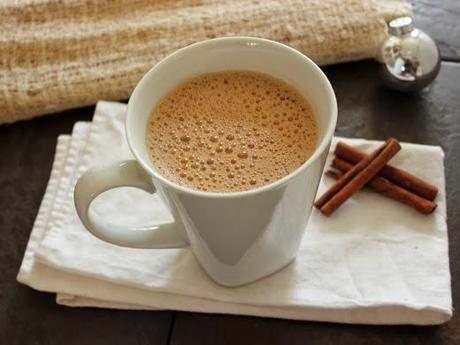 My Christmas list this year includes the following items:
1) Max singing and dancing to," I Want a Hippopotamus for Christmas"
2) The Christmas tree to remain decorated for just one day
3) And lasts, find at least one other use for my anise oil. This poor, lonely oil just sits and sits, hoping in vain to be the one pulled out of the dark cupboard and get some fresh air when the cupboard door is opened.
Number one has happened and was obviously the highlight of my entire year. My entire life. I can die a happy woman now.
Number 3 is right here. A creamy, chocolaty anise coffee, made with Gevalia coffee. The anise oil was so pleasantly surprised to be the one chosen to be taken from the cupboard. I should note that I liked the drink both with and without the addition of cinnamon and clove, so do whatever strikes your fancy!
I've gotten two out of my three items on my wishlist. Seeing as the pig and puff cats see the Christmas tree as their own personal toy, batting off ornaments and proudly bringing them up to the bedroom during the night to show off their hunting skills, I fear this one will never happen. But that's okay. Two out of three ain't bad.
And if like the rest of us, you could use a little help for the holidays, Kraft is here to help! Save up to $20 with coupons on participating Kraft products at Target. So you definitely want to print out the Gevalia coupon when you make this drink!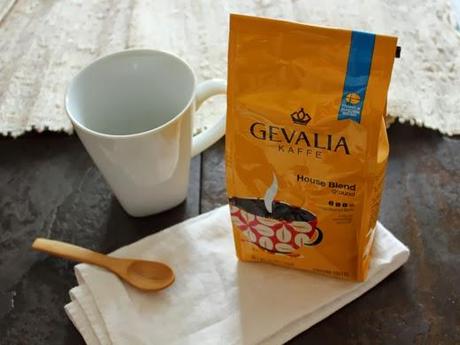 Ingredients


Gevalia House Blend Coffee
1/4 teaspoon cinnamon (optional)
1/2 teaspoon whole cloves (optional)
Brewed Gevalia House Blend Coffee
1 cup heavy cream
1/3-1/2 cup semisweet chocolate chips
scant 1/4 teaspoon anise oil


Instructions


If you are feeling fancy, add the cinnamon and cloves to the coffee grounds before brewing. If not, just brew the coffee to your desired strength. I like 1/2 cup of coarsely ground coffee in my french press.
Mix the heavy cream and chocolate chips in a microwave-safe bowl/cup. Heat gently, stirring every 30 seconds, until the chocolate has melted into the cream. Stir in the anise oil. Fill a mug halfway with the coffee then top off with the chocolate anise mixture. Use an aerolatte or immersion blender on the coffee drink to get it foamy.
_____________________________________________
From shopping for gifts to planning family dinners, it's hard to keep up with all your holiday to-do's. This year, Kraft is helping out with great weeknight meals and entertaining ideas to make the season a little bit easier. Plus, Kraft is offering up to $20 in coupons, redeemable exclusively at Target, to make food shopping easier and to help you have a happy holiday season.
This is a sponsored conversation written by me on behalf of Kraft. The opinions and text are all mine.