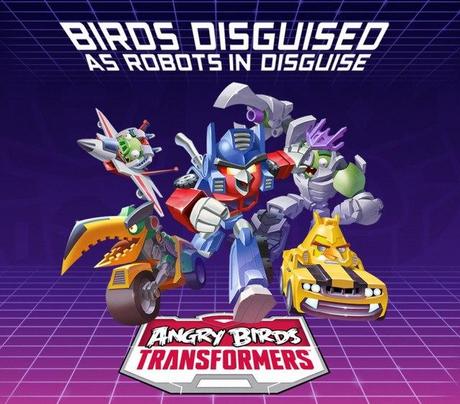 After it's massive success with Star Wars related Angry Birds mobile games and its TELEPODS toys, Rovio is confident enough to take it to the next level. Looks like the mobile game developr seem to have plans to run Angry Birds as a series of games using popular themes instead of sticking with original content.
"We're really excited to combine the iconic Transformers universe with the quirky world of Angry Birds" said Blanca Juti, Chief Marketing Officer of Rovio. "This mash-up is going to appeal to those who grew up with the brand in the 80s, as well as fans of the brand today. People are going to love it!"
Read Also: Learn the History of Transformers with this Infographic
Rovio kept all the exciting details about the game to a minimum to reveal them one by one in the coming weeks before releasing the game later this year.
[Via: Rovio ]
(All images, trademarks shown on this post are the property of their respective owners)
Follow @nrjperera – Roshan Jerad Perera