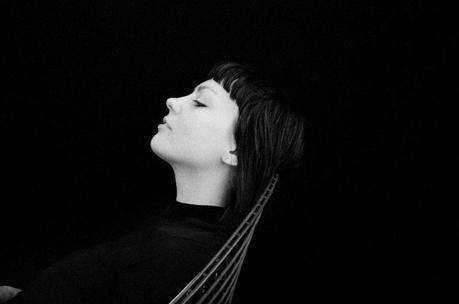 As Angel Olsen fans wait with anticipation for her upcoming album, My Woman, slated for release September 2 via Jagjaguwar Records, we've been given the gift of a new single, "Intern." First released as a teaser trailer June 2, "Intern" is now a fully stand alone single, causing a stir typical of every Olsen release — whether it be her swooning voice, painfully pure verse or carefully crafted instrumental arrangement, we're once again hooked and eager to hear more of the new direction Olsen is going.
While Olsen's disarming vocals play the same role as in her past songs –center stage, with a single spotlight shone on it — there's a vibrating, haunting tone to her voice, similar to the stripped down ballads of Lana Del Rey, that verges on the sublime. Without a percussive background, the synthesized instrumental rises and falls at the behest of her equally uneven vocals, accentuating the echoing quality of her voice and finally culminating in an orchestral tone toward the end of the song with the use of a Mellotron.
Throughout the track, Olsen drops unequivocal truths without a hint of cliché, as we silently nod along in agreement: "Doesn't matter who you are or what you've done / still gotta wake up and be someone," and "Everyone I know has got their own ideal / I just wanna be alive and make something real." Once again, Olsen leaves us breathless and impatiently waiting for My Woman, in which we expect more of her sage advice gracefully.