An order of an anemone paper flowers wedding bouquet for a Canadian bride!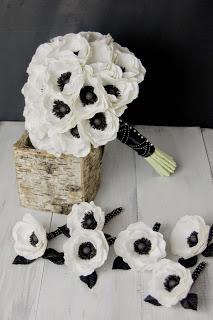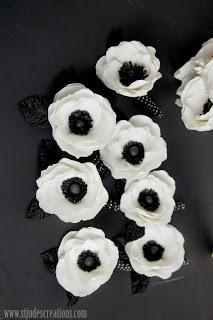 Read More
I had a busy month with a double wedding of my cousins more pictures of that coming soon..
Mean while I finished up this one with a anemone paper flower bouquet with clay open stems
wrapped in black satin with my favorite black and white ribbon finished off with some pearl pins.
The boutonniere have  velvet leaves it would go well with these corsages  too.
Best Wishes Chelsea!