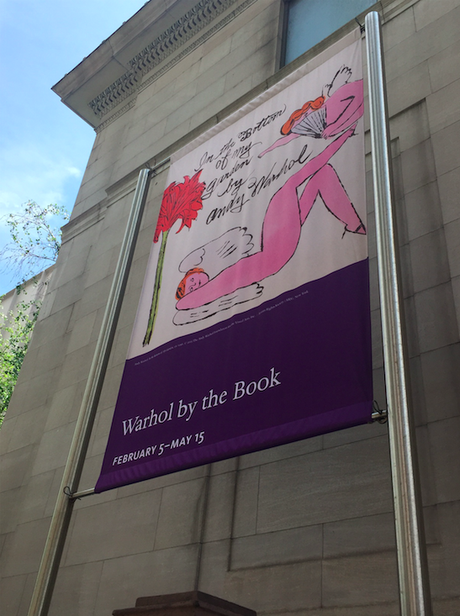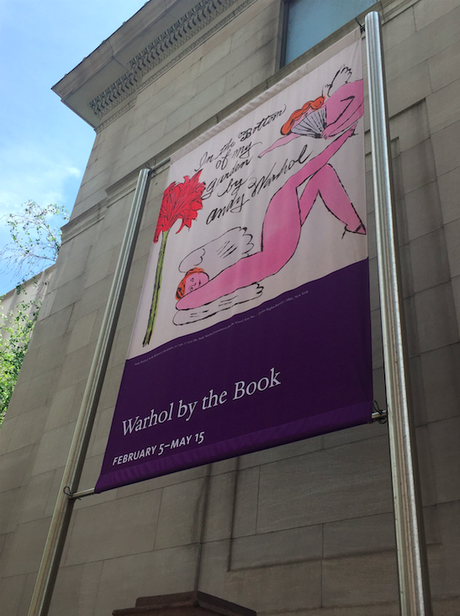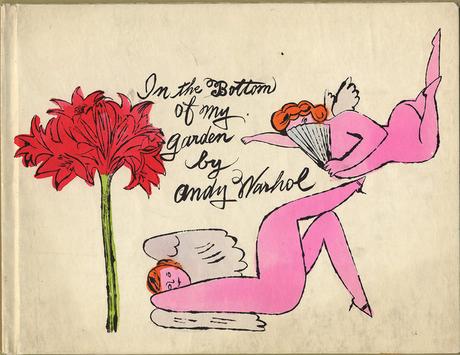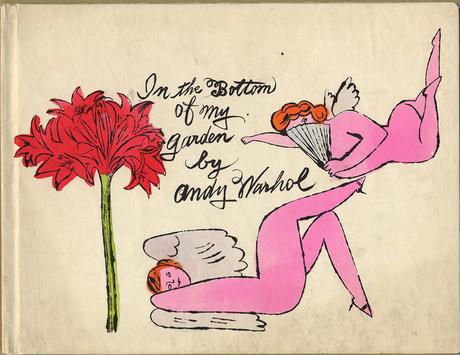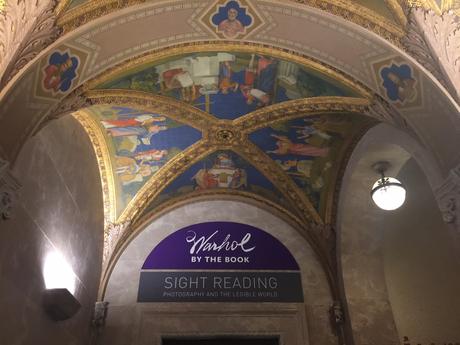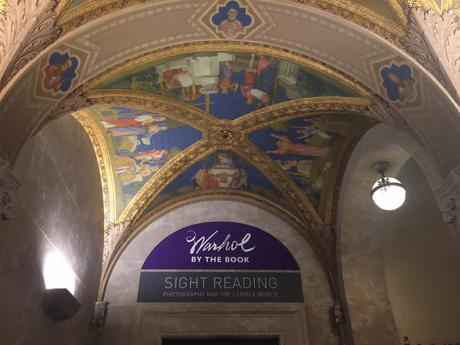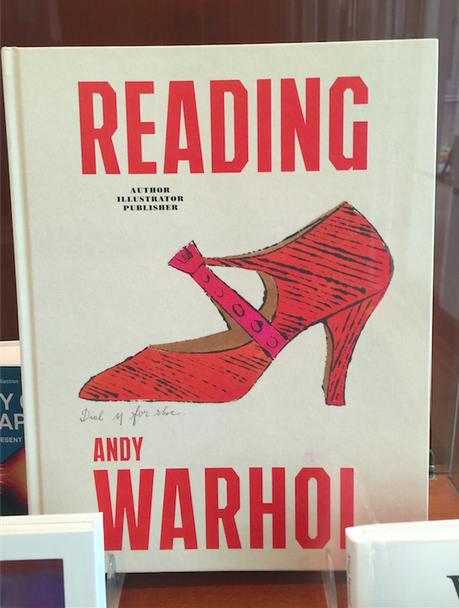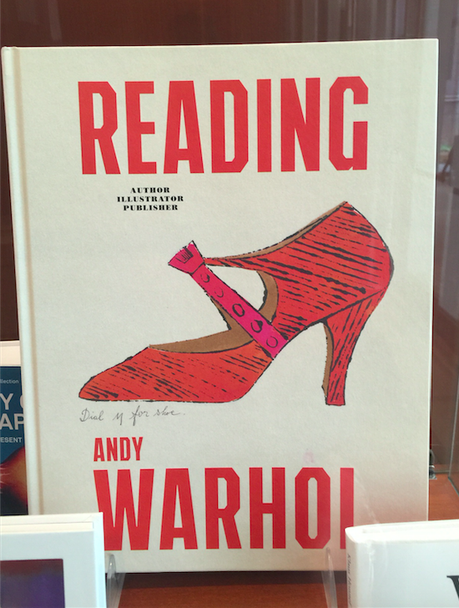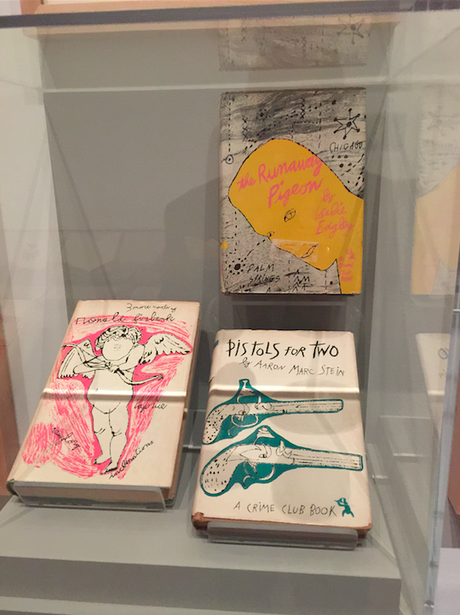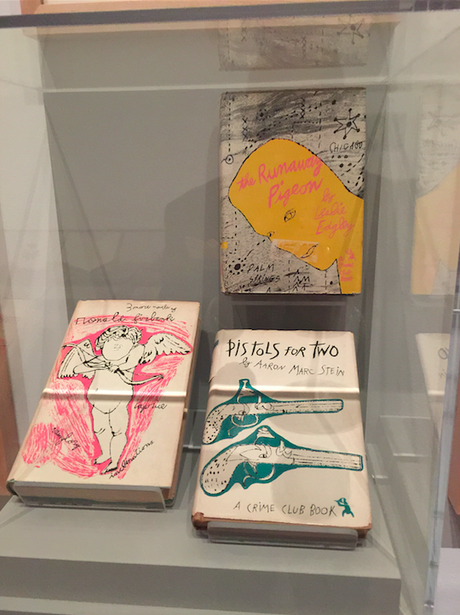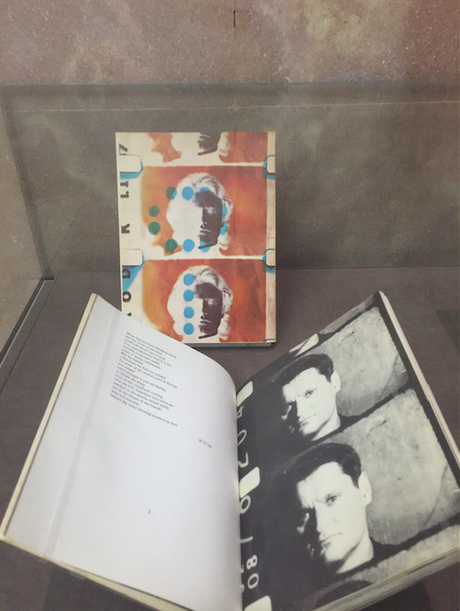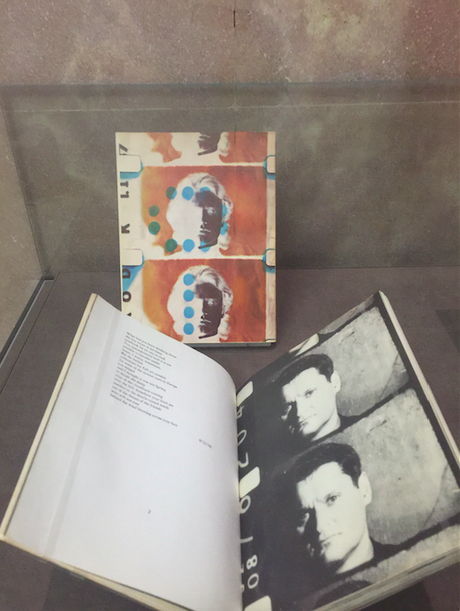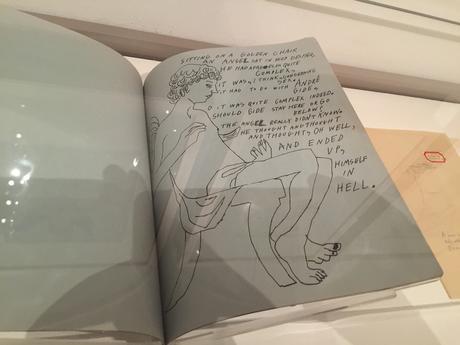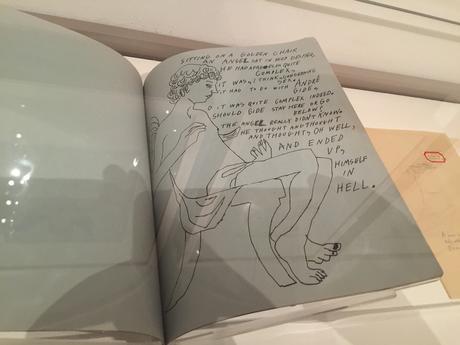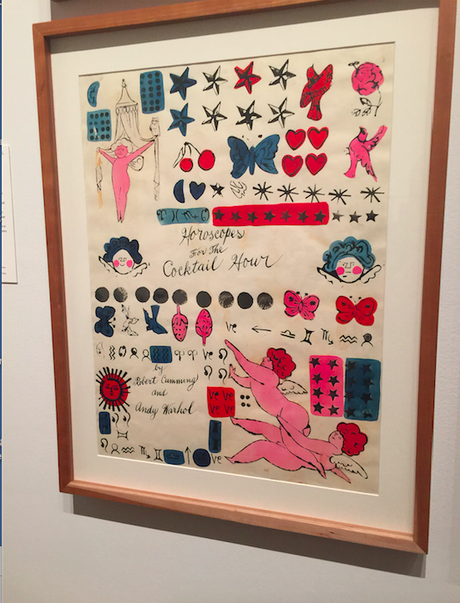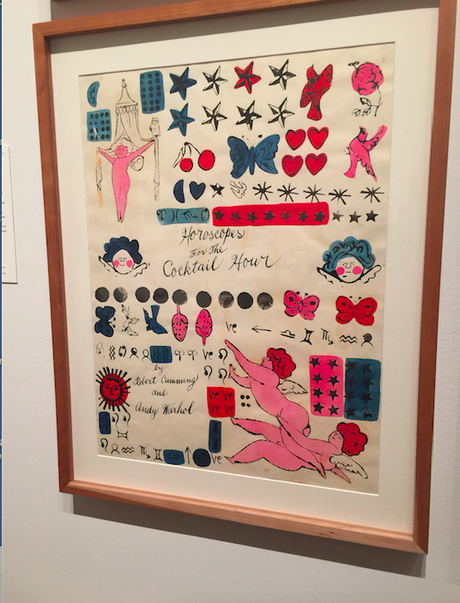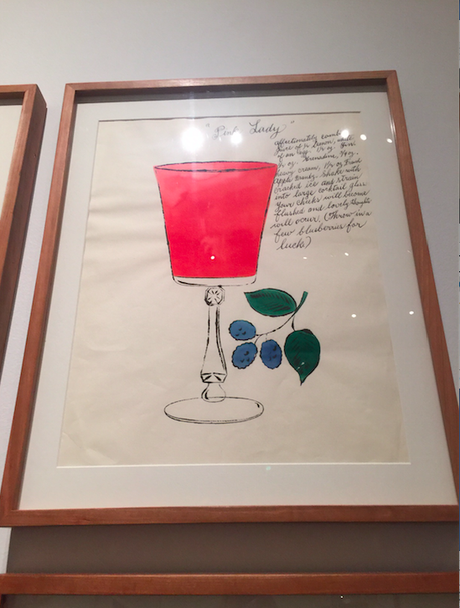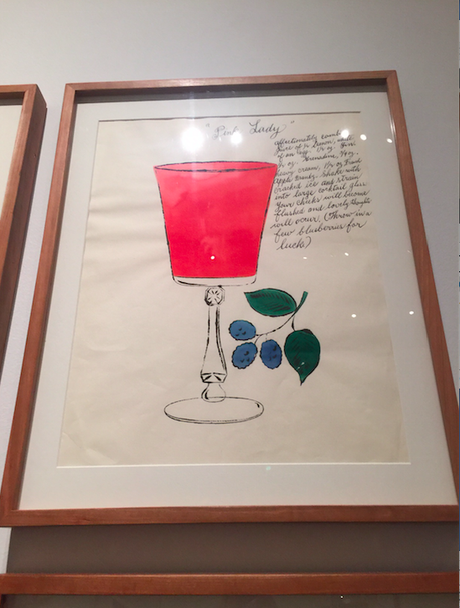 It was a good day Sunday for a visit to the Morgan Library & Museum on Madison Avenue with a wonderful exhibit , Warhol by the Book, tracing Andy Warhol's fascination with publishing and the art of the book. While many remember Warhol as a master of those pop art images of celebrities such as Marilyn Monroe or Liz Taylor, he never abandoned book design as a touchstone of his creativity. This exhibit is solely devoted to Warhol's career as a book artist with more than 130 objects.
Along the way, unpublished titles, letters of rejection that Andy received in the 1950s when he was self publishing a collection of books. The perfectly typewritten note encourages Warhol to continue searching for a publisher and wishes him success with his career.  Wonder how the author of that letter felt with how those wishes came true.
It's amazing how much of Andy Warhol the Pop Artist one can see in these 1940s and 1950s book covers and book design generally.
Always highly individual in his output, Warhol's books don't disappoint.  There is a certain childish quality about all of the illustrations, prompting one to do a double take to check on the subject of the book, which may not always related to a children's book.
Important to note that there is hardly any use of typography in any of these Warhol works. Instead, the artist used his own calligraphy throughout, a way of individualizing each project. None of the books abounds in text, however.  It is mostly illustrations with short narratives of one or two sentences.
For those of us involved in editorial design, this exhibit is a  must see. Warhol worked in New York as a commercial artist and self-publisher before becoming an artistic icon in the 1960s, '70s, and '80s which solidified Warhol's standing in the history of modern art. 
Items on display include the only surviving book project from the 1940s; drawings, screen prints, photographs, self-published books, children's books, photography books, text-based books, unique books, archival material; and his much-sought-after dust jacket designs.
Warhol by the Book
February 5 through May 15, 2016
http://www.themorgan.org/

Another side of Warhol
http://www.nytimes.com/2016/01/08/arts/design/bequest-adds-expressionist-layers-to-dallas-museum-of-art.html?smid=pl-share&_r=0
TheMarioBlog post #2163
Please enable JavaScript to view the
comments powered by Disqus.
comments powered by

Disqus