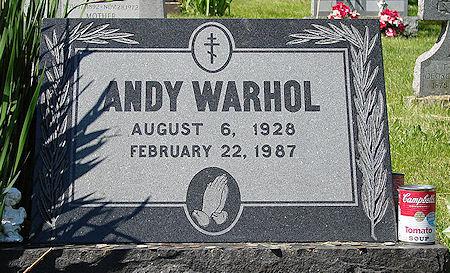 image credit
Andy Warhol (1928 - 1987) was an American artist and filmmaker. The son of Czech immigrants, Warhol graduated from the Carnegie Institute of Technology, Pittsburgh, in 1949. He then went to New York City, where he worked as a commercial illustrator.
Warhol began painting in the late 1950s and received sudden notoriety in 1962, when he exhibited paintings of Campbell's soup cans, Coca-Cola bottles, and wooden replicas of Brillo soap-pad boxes. By 1963 he was mass-producing these purposely banal images of consumer goods by means of photographic silk screen prints; he then began printing endless variations of portraits of celebrities in garish colours.
Andy Warhol Chronology
.
The Presurfer