Apple fans were not really happy about the recently unveiled iOS 7, which actually had more colors than a rainbow.  Although, it seems like Android users love this iOS 7 design more than anyone as it has certain similarities to Android user interface. In fact, they've already made a skin pack for Android that makes it look like iOS 7.
iOS 7 does seems to have a lot of similarities to Android. Did Apple really steal ideas from Android user interface to create the new iOS 7? This comparison spotted at ZDnet makes a strong case to prove that.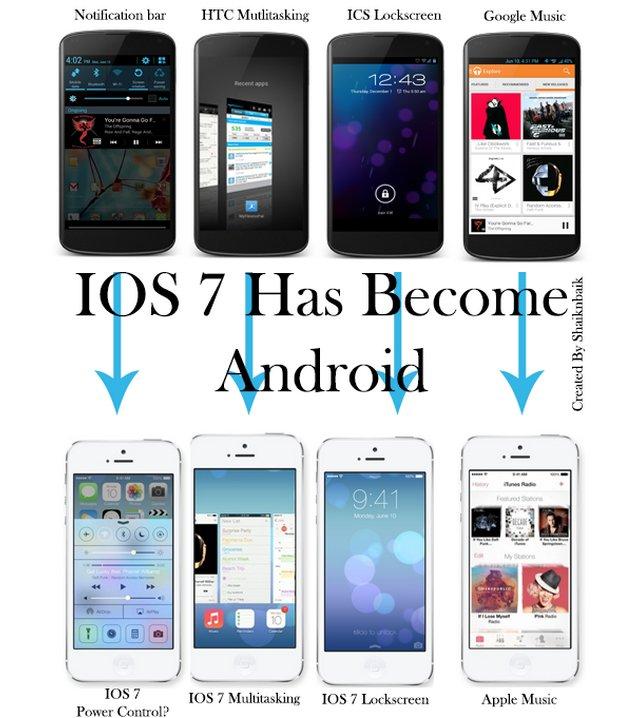 Either way, Cnet reported about this new theme that transforms Android user interface to look like new iOS 7 design. The so-called jbOS7 works with Jelly Bean. Grabbing the icon's pack from a Dropbox download, Android users can customize their home screen using a custom launcher for Android like Nova Launcher.
I'm not sure if guys would want to use this skin pack on their Android, since it does nothing but make their device look more girlish. But, girls would probably like to use this on their device. So, go ahead, try it out and let us know how it works out. 

(All the images, trademarks, logo's shown on this post are the property of their respective owners)
Roshan Jerad Perera