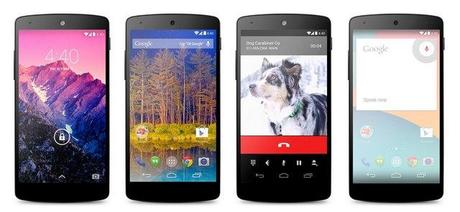 Along with the Nexus 5 handset, Google announced the availability of Android 4.4 KitKat, the latest version of the world's most popular mobile OS. New Android variant has been optimized to even work with the low-end smartphones to offer the latest features for all the Android users around the world.
"With KitKat, we've slimmed down Android's memory footprint by doing things like removing unnecessary background services and reducing the memory consumption of features that you use all the time," Google's Sundar Pichai stated on a blog post. "RAM (or memory) is one of the most expensive parts of a phone, and now Android can run comfortably on the 512MB of RAM devices that are popular in much of the world, bringing the latest goodies in Android 4.4 within reach for the next billion smartphone users."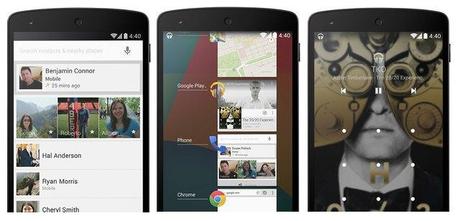 Best new features of Android KitKat includes deeper integration of Google Now which now allows users to voice search by just saying "Ok Google" while on home screen. Also the lock-screen now shows a full-screen album art when playing music with play, pause, next buttons. KitKat has improved reading eBooks and watching movies with new immersive mode that hides away all the unnecessary features for better viewing. And, there's a new Phone app as well. This new upgraded phone app automatically prioritizes contacts based on how often they are contacted and also allows users to search for nearby places or people's contact details. The updated Hangouts app will now handle SMS and MMS functions.
You may also like: Google Rolls Out Update for Google+, Claims 540m Active Users
System performance optimizations on Android 4.4 will make any Android device run smoother than ever thanks to its' low usage of memory. This will bring faster multitasking to all devices. Isn't it amazing how Google is trying to improve performance of older devices, instead of updating Android with memory hogging features, which Apple and Microsoft always does with their latest operating system updates.
Android 4.4 KitKat is now available with Nexus 5 and it will roll out to Nexus 4, 7, 10, the Samsung Galaxy S4 in the coming weeks. Older Nexus device users will have to manually download the new upgrade as Google won't be rolling it out officially.
[Source: Google]
(All the images, trademarks, logo's shown on this post are the property of their respective owners)
Follow @nrjperera - Roshan Jerad Perera