Google and Samsung has officially announced Samsung Galaxy Nexus and Android 4.0 Ice Cream sandwich.
As always, Galaxy Nexus falls under the Google's Nexus flagship devices to be the first and the only devices having the stock Android OS officially installed. So with the Android 4.0 Ice Cream Sandwich release, Samsung launched yet another device in their most successful 'Galaxy' series. The Samsung Galaxy Nexus.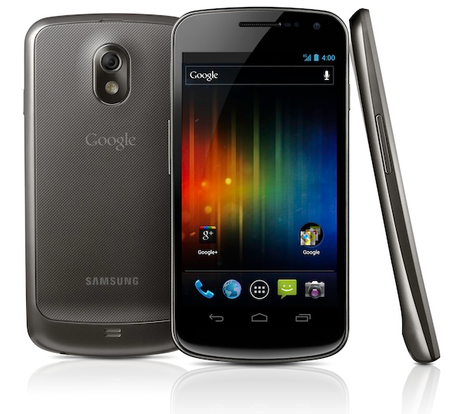 Here is the run down on its specs.
4.65-inch 1280×720 Super AMOLED HD display
0.01 MS response time
1.2 GHz dual-core Texas Instruments OMAP4460 processor
1 GB of RAM
16 / 32 GB internal storage
5-megapixel camera, capable of 1080p video
Built-in image stabilization
1.3-megapixel front-facing camera
Android 4.0 Ice Cream Sandwich
NFC
Accelerometer
Compass
Gyro
Barometer
All this is coupled with the new features in Android Ice Cream Sandwich platform. The most awaited Android upgrade 'Ice Cream Sandwich' is finally here and it isn't really buzzing. This update is definitely smoother and sleeker than any Android update as before but most of the features are known to the human race and seen on various platforms. Android just chopped a few of its old looks and features and added those to make it look good than before.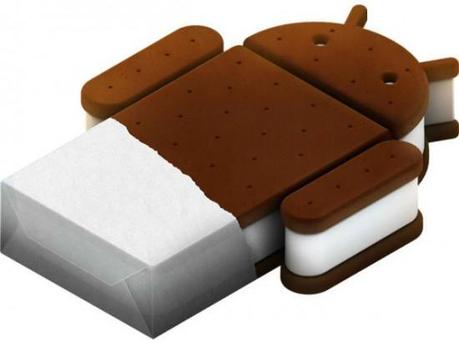 Ice Cream Sandwich is widely based on Honeycomb platform so the UI and some features might not come as a shock to anyone who has seen the honeycomb tablets.
Here are some features
Roboto: Goodbye Droid Sans, a new typeface called Roboto is here to rule the roost.
A new interface – 4.0 takes on the Honeycomb look, with new and more useful Apps and Widgets. The default apps "drawer" is now broken into pages which you will swipe right to left.
USB Support – You should be able to use USB keyboards and controllers with 4.0 devices.
Facial Tracking – This feature, first demonstrated at Google I/O, allows the camera to automatically track your face. This enables Face Unlock, the feature to unlock your device by just looking at the front facing camera. Though it didn't work as described and expected in the announcement but we know it would work for sure.
Improved Camera & Interface – The camera interface, icon and features have got a new revamp looks and feel. Some amazing features are added to it, including panorama photography, in-built photo editing, zoom while shooting a video and time lapse in video mode.
Improved Gallery – Gallery is more like a magazine based interface with various other ways to organize and categorize your photo library.
Improved Contacts and Sharing – People App is the new Contacts App for Android and very much looks like what  Windows Phone OS provides.
Android Beam : Android beam is a peer-to-peer, NFC-based sharing solution for your contacts. This making sharing very quick and easy, touching a phone to another with Beam enabled will automatically share what you're looking at on your screen, from browser to any any App or google map or a contact. Application Beaming API is provided to developers so that they could add it to their Apps too.
Screenshots – Finally, 3 years later we have taking screenshots on device just like iOS had it from start.
Automatic Bookmark Sync – As expected, Android 4.x will sync with your Chrome bookmarks.
Improved Gmail Interface – More like Honeycomb Gmail interface is now ported to Ice Cream Sandwich with live preview and action bar spread at the bottom.  Tapping a contact will bring up the different email addresses for the person. Offline search will take you through 30+ days of past messages.
Data Usage – This is a platform feature to show your overall and projected cellular data usage so that you could control your use and cutoff mobile data if you cross your limit. Everything is customizable and controllable by the user.