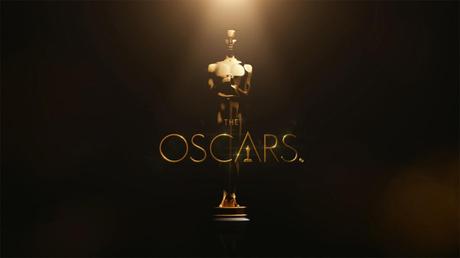 It is that time of the year again!! First of all, I should get one too for my commitment to this damn show because I woke up at 5AM to watch it. With last night's Oscar, this is time to officially wrap-up 2013 and look forward to everything else. As I said in the previous Warp-up post, February was quite a busy month for me. It largely kept me away from this blog as well. So I was absent from all the predictions and other games prior to the Oscars. But after skipping on so called mandatory post on those predictions, I am not skipping the second mandatory post. As always, I am only concentrating on the categories that I have some knowledge of. I can't even differentiate Sound Mixing from Sound Editing. So I will keep my expert opinion on that category to myself. So, only top 8, animated and foreign film. Here is the list the winners and my brief thoughts on these categories.

Best Picture: 12 Years a Slave
It was going to be a two-horse race between 12 Years a Slave and Gravity and that tug of war went on till the last minute. Some people tried to introduce American Hustle into the picture but I didn't even want to think of that as a possibility. There were equal number of people leaning either way. And even I often thought of going the other way many times but for no other reason than it was winning all its precursors, I stayed in 12 Years camp and I am glad to see it being rewarded here.
Best Director
: Alfosnso Cuaron for Gravity
Cuaron had this in bag for a long time. He had won almost every award there was before for him to win. Only thing that could have gotten in his way would have been 12 Years a Slave taking home the big one and people might want to go with McQueen in this one as well. But he never really threatened Cuaron. Of the two films, I like 12 Years better but it has got nothing on Cuaron. He, Bullock and Lubezki made Gravity a spectacle that it is and deserve every applause get for it. Period.
Best Actress in Lead Role: Cate Blanchett for Blue Jasmine
When I wrote about Oscar nominations, I said that I am really happy to see Amy Adams getting nominated in this category but I am not even sure why because Blanchett had her name carved on it since then. She took an early lead, kept the momentum going and as good as all the other nominees were when she crossed that end line, no one else was even in eye sight. Some thought her name being dragged into Woody Allen fiasco might hurt her chances but apparently it didn't.

Best Actor In Lead Role: Matthew McConaughey for Dallas Buyers Club
Once again a movie that I wasn't the biggest fan of but McConaughey's performance certainly was worthy. And we all know that this was not only for his performance in any one movie. This was for McConnaisance that I really hope continues in 2014 as well. After all, he is doing a Christopher Nolan film next year. DiCaprio loosing might have broken many hearts but if precursors were any indication, it was McConaughey's award to lose.
Best Actress in Supporting Role
: Lupita Nyong'o for 12 Years a Slave.
I feel really bad that I am happier for Lawrence loosing than Nyong'o winning but I cannot take anything away from that girl. Not only was that an incredible performance for any seasoned actress, let alone for someone facing the camera for the first time in their life, it was even better, genuine and heartfelt acceptance speech. And to Lawrence's credit, she looked genuinely happy and appreciative for her fellow nominee.
Best Actor In Supporting Role
: Jared Leto for Dallas Buyers Club
I was surprisingly uninterested in this award. I don't have anything against any of the nominees in particular. I even quite like some of them - Barkhad Abdi for instance but I didn't have a favorite here either. Maybe it was the fact that I was rather indifferent to most of these performances or maybe it was the fact that it was rather obvious that Leto was going to win. At least, they had it done with the very first thing in ceremony.

Original Screenplay: Spike Jonze for Her
I had my doubts about Herfrom start. From what I do in real life, I had a hunch that my thoughts would be its a rather farfetched story. Forget about coming out with that impression, I did not even think so while watching the film and long time after watching this. And Jonze did that. Joaquin Pheonix, Scarlett Johansson and Amy Adams as well but mostly Spike Jonze. Obviously, he was favorite to win here but that doesn't make it any less deserving, does it?
Adapted Screenplay
: John Ridley for 12 Years a Slave
This was my favorite category in all the Oscars. All 5 nominated scripts were actually great and really deserved to be there. So anyone of them winning would have been a good choice by me. But by the same logic that gave Argo it's win last year(If it is to win Best Film, it has to win at least one of the other major awards. All the other possible contenders were locks for someone else. So it has to win here.), 12 Years was a frontrunner this year.

Animated Feature: Chris Buck, Jennifer Lee and for Frozen
If anyone ever thought there was even remote chance of any other film winning this award, you really should not be predicting Oscars. I haven't seen two of the nominees(and I really wish I had seen The Wind Rises, if nothing else for Miyazaki) but what probably made this decision much, much easier for me was that other two I had seen were quite terrible. I mean, I am not the biggest fan of Frozenbut in comparison to The Croods and Despicable Me 2, it was a masterpiece.

Foreign Language: Paolo Sorrentino for The Great Beauty(Italy)
Well, to many people that wasn't a surprise at all. But like I did with Best Picture winner, I chose my horse early and kept it till the end even when a lot of people started predicting this The Great Beauty to be the ultimate winner. I am not complaining about it since I have not seen it since but I certainly would have been much happier if The Hunt had won.
So, as expected, Gravitypretty much swept all the technical awards and went home with 7 Oscars. 12 Years won the big ones and I do not have numbers at hand but I am pretty sure you would have to go way back to see a Best Picture winner with just 3 Oscars. I remember something on similar lines last year. Overall, they were pretty predictable. Most unpredictable thing that happened over the whole night was Ellen DeGeneres ordering pizza. So...yeah, exactly! American Hustle went home empty handed(Mean I know but YAAY!!) and so did Wolf. But you know who has more Oscars than 6 of the Best Picture nominees, combined? The Great Gatsby! Make whatever you can of this.
I will see you next with my End of 2013 lists starting with my favorite female performances.