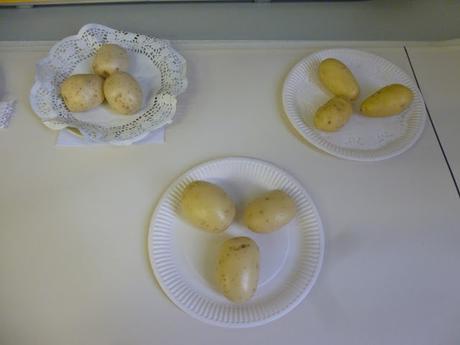 There's a lot of photos on today post, you might want to make yourself a cup of coffee, or pull up a carrot to nibble!!
Firstly though, thank you for all the comments on yesterday's post, it would seem we are all on the same wavelength.
Now to the Trelawnyd Show ....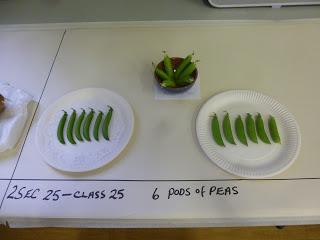 We called by on Friday evening with our entries, it would have been too long a day to have got them in first thing Saturday and then hang around for the official opening at one o'clock.   We finally met  the lovely John Gray, from Going Gently, he's the one that persuaded me to enter.  I did need some persuading because although I've been growing properly for the last seven years, I have never entered a competition or even grown to that standard.  I am a 'grow it to eat it' veggie grower and really I don't go out of my way to grow things for their good looks. 
(Click on the link to his blog to see lots more photos from the show, keep going back on 'Older Posts' to see lots of various blog posts showing all the categories of the show.)
Now .. my entries ...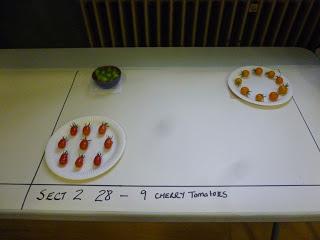 ... my potatoes are in the top photo, then my pods of peas, here are my two tomato entries, the red 'Baby Plum' and the yellow 'Sungold' tomatoes.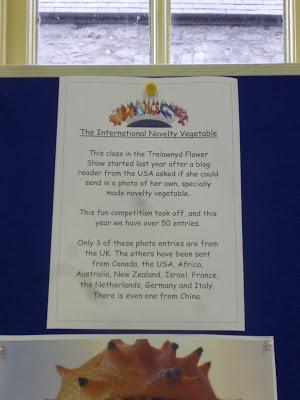 This was nice to read on Friday night while I was busy displaying everything, with a bit of help from John who supplied me with envelopes and paper to fill in all the details needed, a good swap I thought ... I supplied him with a Scotch Egg .... as you do.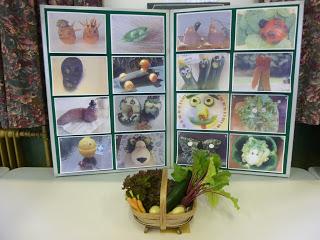 My trug of five vegetables, the first one to arrive and placed in front of some of the blog entries for the novelty vegetable photo competition.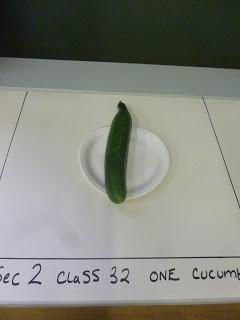 My cucumber .... doesn't it look lonely, within ten minutes though it had a companion :-)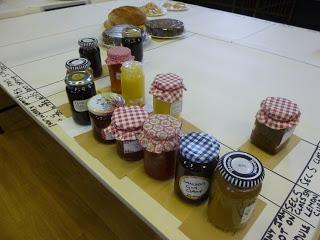 Can you guess which Jam is mine?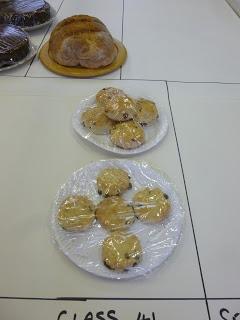 My scones, the ones at the back, they were Cranberry Scones.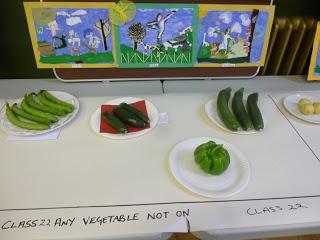 My 'any vegetable not on the schedule' entry was the Green Pepper at the front.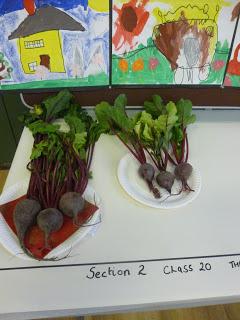 My beetroots are the sad looking specimens on the right, but we were soon both eclipsed by the arrival of the winning entry.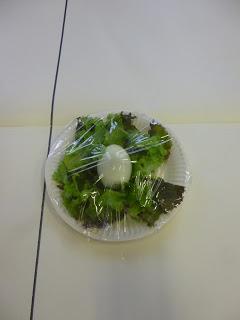 My hard boiled egg.  The strangest competition entry I have ever encountered.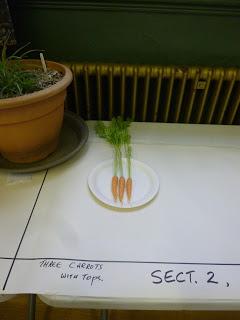 My little carrots, small but perfectly formed!!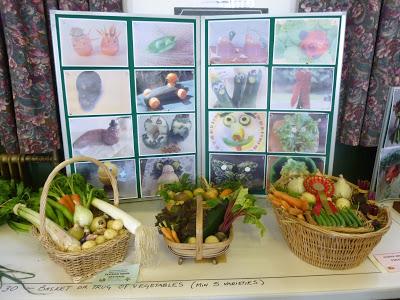 The next photos are all from Saturday afternoon when we went back after the judging.
The basket of vegetables to the right of my little trug, won First prize AND Best in Show, it was lovely.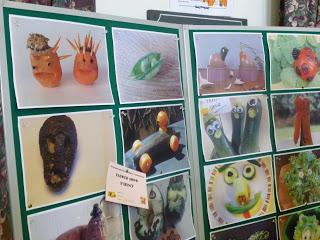 The winning Novelty Veg Photo entry from John's readers.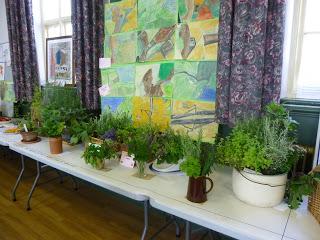 My herbs are in the brown jug.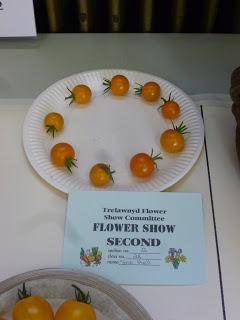 Yay ... I got a Second place for my Sungold tomatoes!!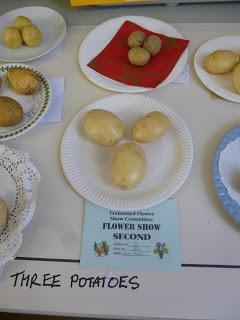 And another Second for my potatoes ('Swift').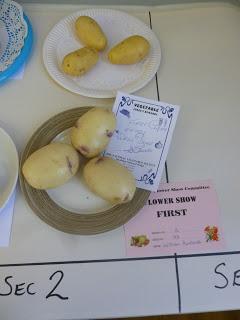 My competition, some very nice spuds!!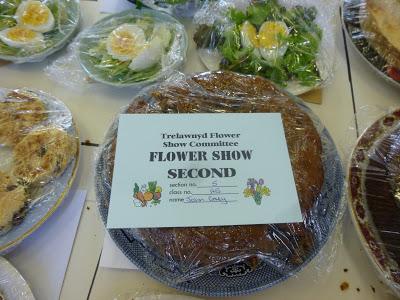 Breaking News .... John's cake got Second!!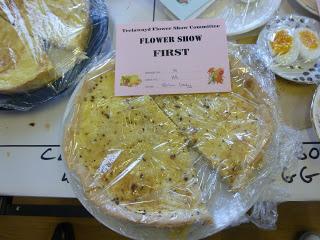 But his lovely Quiche got First!!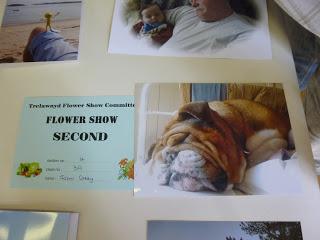 And who's this we spy with a 'Second' next to her !!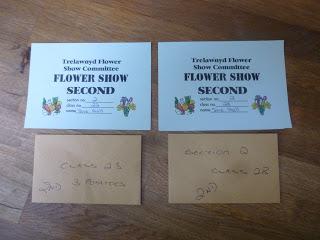 So I was really chuffed, my first EVER vegetable show as an entrant and I got two Seconds.  I'm really pleased, now all I have to do is nurture a few more veggies through this week and I can have another go ..... the Llanrwst Country Show here I come!!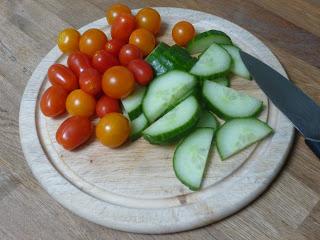 Oh, and we got to bring all our entries home ... and most of them have been eaten already :-)
Sue xx