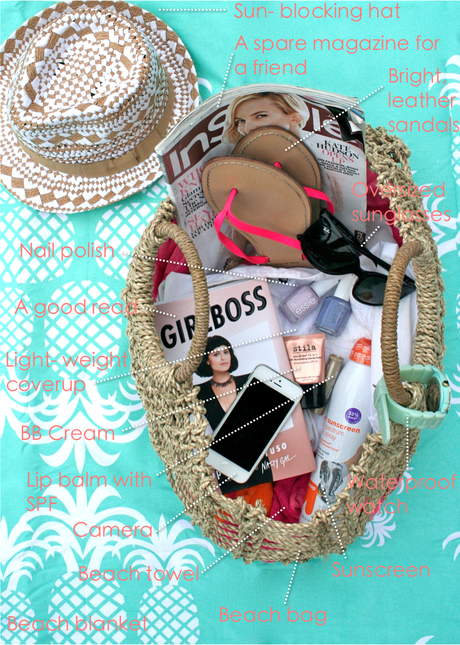 In my bag: Woven fedora, similar sandals, Essie 'go ginza' and 'lapiz of luxury', #Girlboss book,  similar 
Splendid coverup
,
Stila illuminating beauty balm
, Blistex
lip protector
,  
similar
 rubber watch
, Zimmermann beach
bag
 ( here's a similar
bag
I love), and
Beach Road beach sheet
As I mentioned here, I love the beach. As the self proclaimed "palest person in America," I need to soak in the sun every second that I can. When I'm planning a beachy vacation or a day lakeside, I pack accordingly. I try to be prepared for anything that the beach may throw my way: A friend or two dropping by, photo- ops, boredom, blazing sun, or impromptu post- beach plans. Before you hit the beach this weekend, make sure you have these elements packed in your beach bag:
Oversized sunglasses, a hat, and sunscreen (at least SPF 30) are no-brainers, as they keep you protected from harmful rays. My version of tan is a typical person's March/ April skin tone, and I burn after a millisecond in the sun, so I really stock up on sun protecting accoutrements. 
A lightweight cover up and bright leather sandals are both functional and stylish (and neither will be ruined by sand), so you're ready for post- beach plans with friends. 
When I'm alone at the beach, I have a tendency to get a little bored. Therefore, I always back a couple "activities" for myself. Fist, I always pack a great read. I am SO pumped to dig into #Girlboss on my vacation next week! Why not give yourself a pedi at the beach? Sand is a phenomenal exfoliate, and once you paint your toes, you have plenty of time to let your tooties dry has your read and take in the sun. 
I save my beach towel for drying and dapping away yucky sweat and stickiness. Beach blankets and sheets are my choice for laying. They large and comfortable enough for two to three people too. 
Keep an extra magazine handy in case a friend is empty handed. My favorite is InStyle! 
A camera is essential to capture Insta-worthy moments (X-Pro filter only please!) 
BB Creams and lip balm (with SPF) are a win- win, as they keep you pretty, AND protected from the sun. 
It's easy to let the time get away from you on a perfect beach day, but I like to keep tabs on how long I've been in the sun and check my watch frequently. This allows me to keep track of when I need to reapply sunscreen or take a break from the sun. 
I prefer beach bags that are not only large, but woven. This way you're not carrying the beach home with you.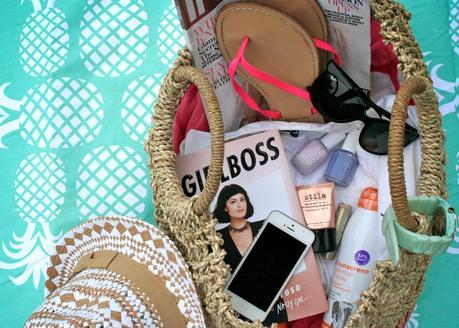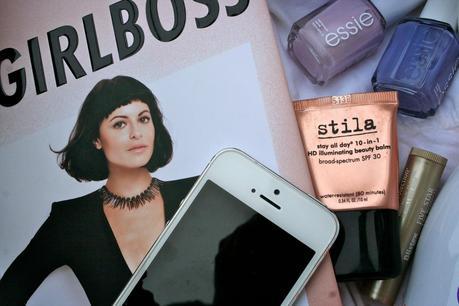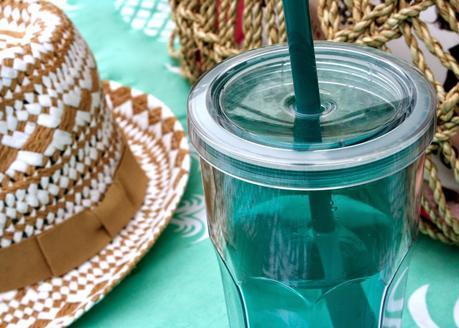 Water! Don't forget a bottle of ice water. It is the single best drink for hydration, especially when it comes to your skin.