When I was in Canada this Summer, I couldn't just walk by Sephora. I couldn't just dip my toe in either, I was in there for 10 minutes and managed to spend $130. Woops.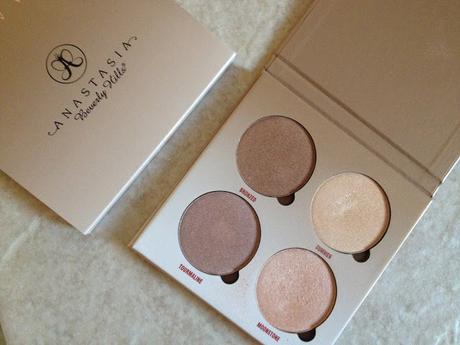 One of my splurges was the Anastasia Beverly Hills Sundipped Glow Kit which has been on my radar since Lily 'The Enabler' Pebbles (Sorry if you're reading Lily! I just always end up spending money after watching your videos haha!) mentioned it in her vlogs and I became transfixed on getting it.
There were only two palettes in the Sephora I was in - Sundipped and That Glow, so I opted for Sun dipped which I figured had the lightest shades and I would get the most use of.
For those of you who don't know, I am a highlight junkie. I freaking love a good highlight, but I'm pretty fussy about which types.  I like a high pay off powder highlight. I dislike cream highlighters and anything subtle is just not good enough - LOL!
I had high hopes for this and I must say I was not left disappointed. I popped this on one day just as I was leaving my room for a night out with the girls. I actually double glanced at the mirror. It amazed me just how amazingly glowing-and-not-sweaty I looked. Fast forward 30 seconds and I'd applied it to my nose, my collarbone and every other place I could think of.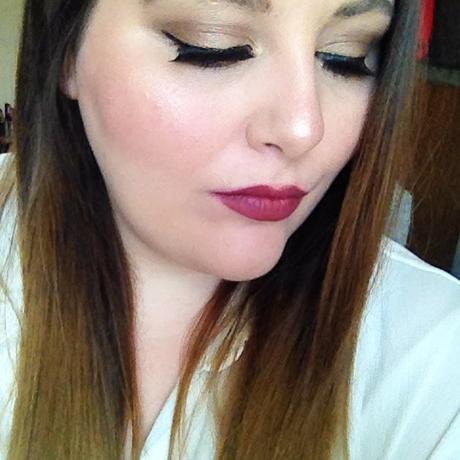 The girls were all complimenting the glow all night long and I even had a random girl stop me in the middle of the cha cha slide to ask what highlighter it was. Freaking LOVE it.
The two lightest shades 'Summer' and 'Moonstone' both get used a lot but I don't think I've even used the other two so ANASTASIA LISTEN UP!!! As a beauty blogger and self confessed makeup junkie, I think you should release empty duo and quad palettes where people of all skin colours and preferences can choose which ones they prefer.
My dream palette would be 'Summer' and 'Moonstone' from the Sundipped palette, followed by 'Crushed Pearl' from the Gleam Edition Palette and 'Blue Moon' from the Moon Child Palette.(which BTW when I go to NYC in a few months, I must buy #Obsessed).
Have you tried out the Anastasia Beverly Hills Sundipped Glow Palette? Let me know your thoughts and be sure to let me know if there's anything else I need to try from the brand (aside from the dip brow)!!
H x