From Cannery Brewing out of Penticton BC comes the "Anarchist Amber Ale". The beer has an amber colour with a beige head. The aroma consists of caramel and fruits but is mild. The flavour is of caramel, cereal grains, fruits, melon, citrus, sweetness and a grassy hops finish. The alcohol content comes in at 5.5% with an IBU of 27. This is a very serviceable and sessionable Amber Ale. It may not knock your socks off but it will be a nice refreshing sip none the less!
Commercial Description: This is a beer lover's beer. Anarchist Amber Ale is a full bodied hand-crafted ale that is a generous combination of carefully roasted malted barley balanced with three Northwest hop varieties. Patient and watchful conditioning results in a harmony of hop and malt.
Check out my review from 2012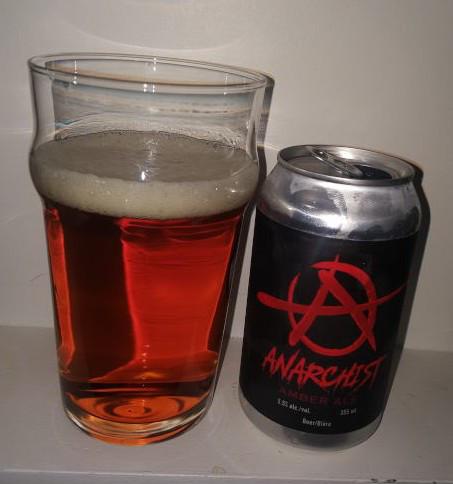 About Mike
I am an avid outdoors man and hobby photographer who loves to spend as much time as possible exploring the beautiful backcountry of the Province of British Columbia and everywhere else! When not exploring nature though I am exploring Craft and Micro Brew beer locally and from around the world. If you love beer like I do please come on a journey for your taste buds. Who knows you just might find your next favorite beer!