On Queen Street West, in Toronto, there is a special gallery, one that believes that music is all it needs. Analogue Gallery is a place for music lovers of all kinds to come together, remember, and if they're so inspired, take a piece of it home with them. The brain child of Lucia Graca the gallery has become a place you can view and buy works from established photographers as well as a place for newer photographers to showcase their work.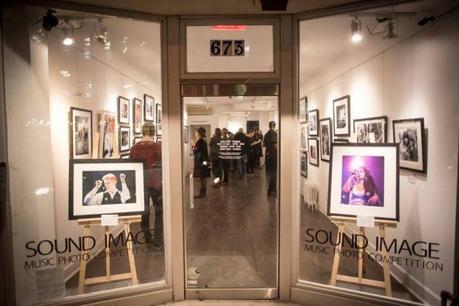 Photo Credit: Analogue Gallery via their Facebook Page
Lucia comes to this place honestly and with grace. She's been in photo pits on four continents, her photos have been in many music magazines, she's toured with bands, her work is critically acclaimed, she knows her stuff and I'm thrilled to have a chance to work with her.
Last night I was honoured to be included in this year's Sound Image Competition. With just over 50 photos, the gallery was full of energy and people last night for the opening. The gallery was packed with celebrity judges, friends, family, supporters and hopefully buyers.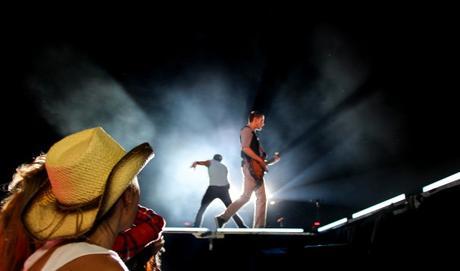 Photo Credit: Trish Cassling
Luke Bryan at Boots & Hearts
Judges:
Norman Wong – photographer
Barrie Wentzell – photographer
Brendan Canning – musician (broken social scene)
Kardinal Offishall – rapper
Troy Beyer – NOW Magazine photo editor
Lucia Graca (Gallery Director)
The big winners last night were Courtney Lee and Vanessa Heins. Photographers' choice went to Hayley Hasessian. Congrats to the winners but I'm sure I speak for all of the photographers when I say, we all felt like winners last night.
The show is on until February 5th and after that it will appear at Toronto Festival and Note Bene.
Here's a link to the Facebook Album with all of the entries.