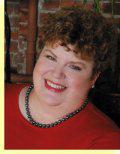 Charlaine Harris posted on her Facebook page…this little piece of good news below!
Editorial changes for DEADLOCKED — nearly complete! Just a touch-up here and there. Then on to the next project.
This is very exciting to hear! It must mean that DEADLOCKED is now locked in – as the title for Sookie 12! We would've heard something by now to the contrary!
What do you think? Share your thoughts below!