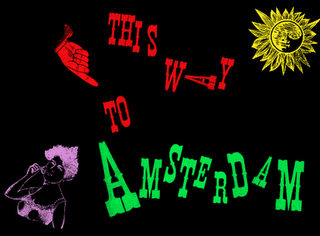 My love affair with Amsterdam started more than a decade ago. My first trip to the Dutch capital was around 1994 when I accompanied my father on a business trip. Ever since I have been to Amsterdam numerous of times and have grown to appreciate it more and more. The fact that our preferred airline is KLM, Amsterdam Schiphol Airport has become the most visited airport by my entire family. Not surprisingly it is also my favorite airport, but more about the airport in a later post.
The Netherlands is a small enough country with charming people who prefer to ride bicycles over cars. Simply put, they mind their own business and go about their life in a friendly non-intrusive manner. Amsterdam, on the other hand is one of the most visited cities by tourists. No trip to Europe is complete unless you have been to Amsterdam. It has been through tremendous change from being famous for its "Coffee Shops" that served hash cookies and the infamous Red Light District to being a cultural centre with great excursions including museums, canal rides, bike rides, food, drink, and shopping.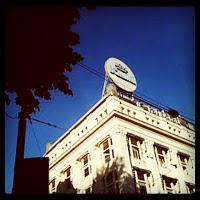 So what can you expect when in Amsterdam? Below are a few observations, a few pointers, and a few recommendations;
Location! Location! Location!
The main reason for my business and leisure trips to Amsterdam has been its location. The city is centrally located not only in Holland, but is 2-4 hours away (by train) from Belgium, Germany, and France.

 

Amsterdam Schiphol Airport is equally central to Europe with flights connections to all the parts of the world.
Chu Chu! - Said the Train
The train system in Holland is extremely convenient with regular connections and is recommended over any other form of transportation. Although as a traveler it should be noted that the trip from Schiphol Airport to Amsterdam Central is a hotbed for luggage thieves. My parents had the misfortune of getting their briefcase stolen while they boarded the TGV to France and I have come across numerous other travelers facing similar problems. Although the local police is of great help, but it is almost next to impossible to get your stolen luggage back.
So, the best way to travel in case you have luggage that cannot be managed on the train is to take the Connexxions Hotel Shuttle that runs from the Airport to almost all hotels in the city. For €15 you get a one way ticket to your hotel. You can book the return through the hotel reception a day before your departure.
Get a Room!
Amsterdam
caters to everyone. It is backpacker's haven with cheap hostels and hotels round every corner. There are apartments you can rent in the vicinity of the city and are a great way to save money specially if there is a group of people traveling together. I have had the pleasure (in some cases not) of staying in all sorts of abodes. There has been Hotel De Paris where I had to carry my bags up two flights of steep steps. Prince Hendrix where I stayed in a room with no windows. Golden Tulip, a five star property, was luxury all the way. Amstel Botel was always fun and cramped, because it was a boat/ferry that was converted into a hotel and was right next to the central train station (although it has since moved to another location). Lastly, my present choice of stay for the past few years, Crowne Plaza is conveniently situated near the Central Station and is a perfect place to stay when on business or a short (week long) trip.

 
From Point A to Point B
The canals of Amsterdam are as famous as the ones in Venice. In place of Gondolas you get canal boats that run throughout the city and there are canal cruises that you can take at any time of the day. Unlike the Hop-On Hop-Off bus tours that can be found in most major international cities, in Amsterdam you get the Hop-On Hop-Off Canal Boat tours. With lesser chances of getting stuck in traffic, this is an excellent way to visit some of the most famous sites in Amsterdam.
Bike tours are another popular form of exploring Amsterdam. There are a number of good bike tours that one can take and besides you get to experience the city with the cool wind blowing in your face and simultaneously get some exercise to burn off those extra calories acquired from all the wine and lovely Dutch cheese.
Within Amsterdam you can either rent a bike or best of all walk, but if you do not wish to do either, there is a tram system that covers most of central Amsterdam.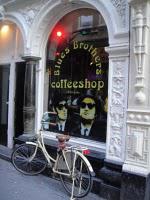 Personally, I have always enjoyed just walking in Amsterdam. It is small enough that you can cover most of it while walking with the occasional stop over at the many tiny cafes you are likely to come across, and not to forget the shops. This also gives you the opportunity to use your camera in all its glory.
Say Cheese!
Nope, I am not going to talk about the famous Dutch cheese in this segment, because there really is nothing to say about it. When in Amsterdam you simply have to have locally produced cheese. What I want to warn you about is that do not make the mistake of ever visiting Amsterdam without a camera. There is so much culture and so much quirkiness in Amsterdam that traveling without a camera is a sin, especially around dusk, when the sun rays pierce through the tiny allies and bounce off the canal water, Amsterdam can be seen in a whole new light. Amsterdam by far, in my travels, remains one of the most photogenic cities in the world.

  
There literally is a whole lot you can do while in Amsterdam. Not considering the numerous day trips that are available to different parts of Holland (Kukkenhoff, Madarodam, Alkamaar), Amsterdam itself demands a few days to be explored properly.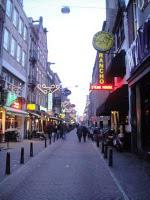 I am Hungry!
You can be Hungarian, Indian, Japanese, American, or pretty much from any part of the world, you are likely to find a restaurant serving your local cuisine here. Head over to Lediespain where you can find a wide variety of eating and drinking options. During the summer months, drinks are served by the local bars on the plaza and it is the best place to sit out in the open, drink some beer or wine and watch the world go by.
Sprechen You Italiano!
Besides people being at least bilingual nowadays, you can hear so many different languages in Amsterdam that it simply is mind-boggling. If you don't speak Dutch or English, you need not worry for whatever be your native language, someone who speaks it is just a couple of steps away... Seriously, I'm not joking.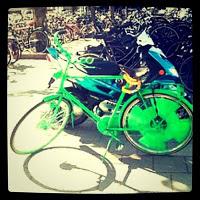 Watch Out for that Bike!
I'm sure everyone who knows a little bit about Amsterdam, or The Netherlands, is aware that they love to go green there. No not that Green! They love to save the environment and their money by riding bicycles. So, always look both sides when you cross the roads/bike lanes because there is probably a bicycle heading your way. In Amsterdam you are likely to find more bikes on the roadsides than trash. In fact I have been informed that most locals keep two bicycles with them. A somewhat old one is for work which is usually parked out for most of the day and might get stolen. The other, the good one, is taken out during weekends for local work and also serves as a good backup. I think with the rising oil prices and pollution, this is something that other nations should learn from the Dutch.

  
Clean Your Own Mess!
Something you are most likely to notice in Amsterdam is that despite having thousands of tourists and locals walk its streets everyday, it is spectacularly clean. I discovered the magic behind it one day when I left my hotel room early one morning to catch the train. It was as if a small army of garbage handlers had decided to raid Amsterdam. Roads were being cleaned with water, trashed laid out being picked up and gathered. What really needs to be acknowledged is that this is done day in and day out without fail.
You Call That Art?
One of the best and worst things I have seen traveling in Netherlands is the Graffiti that is easily seen everywhere, but specially on trains and along the train tracks. Personally, I love what is now being termed "Street Art". Unfortunately, most of the art along the train tracks is not exactly that. Mostly words are painted on the walls and it has very little to do with art. I honestly do not know what the local laws are, but I have been seeing this graffiti for years now and either the government doesn't do anything about it, or stuff gets repainted on often. Nevertheless, it would be nice if these areas were given to local artists as canvases. But then again, art too lies in the eye of the beholder, so maybe I just need to look at it from a different perspective.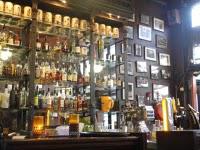 This,That, & Everything In-between!
Amsterdam
also houses some of the world's best art in the Rijksmuseum and Van Gogh Museum. So if art is your cup of tea then these two are not to be missed.
Anne Frank's house is a must.
The canal houses, spread all across the city, have such unique characteristics and architecture and can be explored for free (from the outside) by just walking along the canals. Something I want to do is to try and find the canal houses that have been the inspiration for the KLM Delf Blue Houses that are given to their Business Class customers. KLM has a nice little iphone application that gives a little history of the house with its location.
The Madamme Tussade, The Heineken Experience, Dam Square, The Flower Market, Liedespain, are other places of interest that are easily accessible within the city centre.
I have been visiting Amsterdam for so long and there is still so much I haven't seen. I still haven't visited the infamous Red Light District (where I have been told that photography is frowned upon). I have taken the smaller canal boat tours, but it would be great to take a cruise that runs for a few days around Netherlands. I yet have to stay in a canal boat which should be quite an experience. Then there is catching a football match at the famous Ajax stadium, and so the list goes on.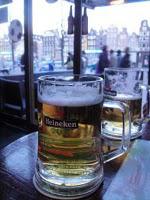 Make sure you put Amsterdam at the top of your must visit city list. If you have been there already, then it is about time to visit it again for I can guarantee you that there will be sites and places and events that will be new to you for Amsterdam is ever changing with new construction, new places, and new people, but it always will remain the same ol' wonderfully exciting city at its heart.