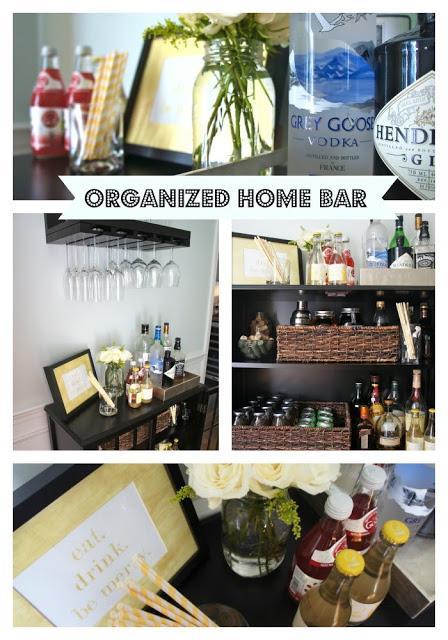 I mentioned in this post that I'm using an empty wall in our dining room to create a small bar area. I used the Threshold Windham Accent Table from Target as my "bar cart" and hung the Pottery Barn Holman Entertaining Shelves above it for ample storage.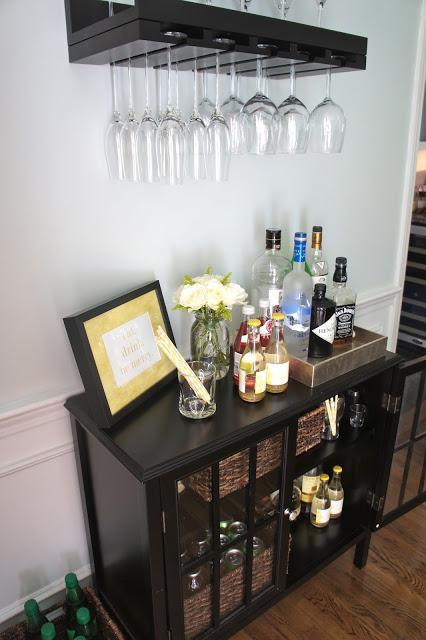 I have a bunch of the Ikea Ribba frames kicking around, so I used one for a quick DIY project.  I painted the matting with gold acrylic paint and printed the words "eat. drink. be merry." on my printer and colored the letters in with a gold colored pencil."  Super easy!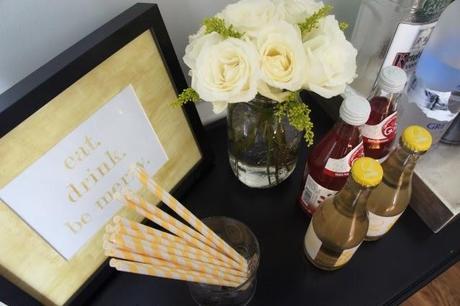 I used a small gold tray from West Elm to hold bottles of liquor.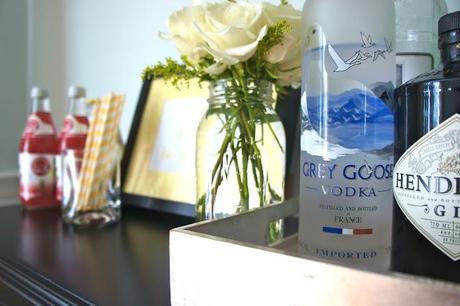 Inside the cabinet, I used baskets to hold bottles of seltzer and other mixers and a small bowl to collect our wine corks.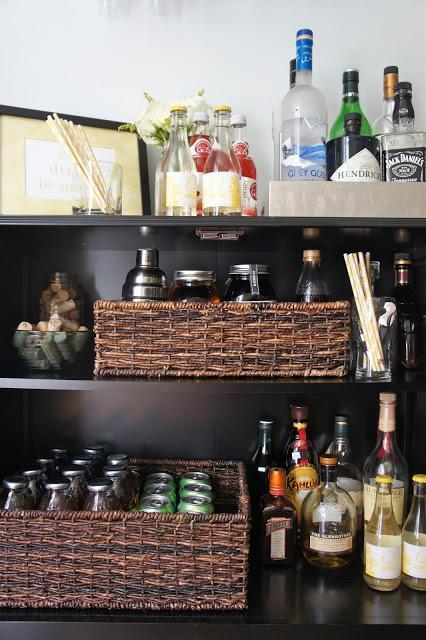 I'd say we're ready for a mean happy hour.  Do you take yours shaken or stirred? :)