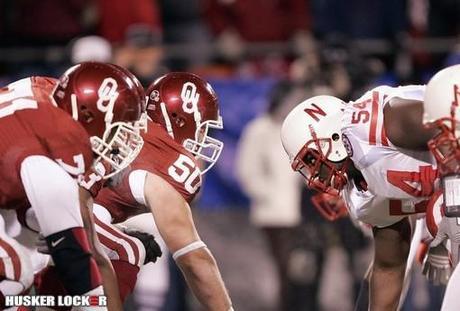 By Erin Sorensen
The last year has been a rocky one for both of us. It's been full of finger-pointing, mud-slinging, snickers and name-calling. It hasn't been one of the classiest years for either of us. Thankfully, it will all be over come Friday.
On Friday, Nebraska officially becomes a member of the Big Ten conference. Thanks to being "welcomed to the neighborhood" with an entire weekend of Cornhusker-based Big Ten Network programming, we're already feeling at home. Friday is a moment that the program has been waiting for: a fresh start. However, getting to this point hasn't been easy. It also doesn't mean the transition hasn't been bittersweet at times.
It seems that the Big 12 and its' media members have often assumed that we wanted nothing more than to leave. While we weren't exactly dragging our feet on the way out, it definitely wasn't easy. To an extent, Nebraska fans will miss the Big 12. It may be fair to say that they will miss the Big Eight or Big Six more. Cornhusker fans will look back fondly on the 105-year tradition of playing the University of Kansas' football team.
Moments such as "The Game of the Century" will continue to remind us of our love for the sport's history. There are many things that Nebraska fans will miss which only makes this break-up even harder.
Nebraska helped create plenty of history in the Big Six, Big Eight and Big 12 conference. The Cornhuskers formed relationships and traditions that must now end. Even trying to schedule an out-of-conference game with Oklahoma, a name that Nebraskans know all too well, has proven difficult. The two schools may not even face off again for nearly ten years. That tradition is being nixed at all is not an easy pill to swallow for anyone involved.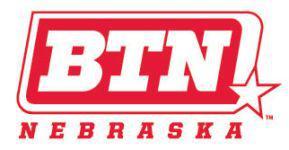 When the Big Ten rolls out the red carpet on Friday, the Big Red will not look back. The Cornhuskers are ready for this new chapter. New traditions will be made and new rivalries will be forged. It'll take some getting used to, but we're ready and so is the Big Ten. The turbulent year since Nebraska decided to leave will be over and we can all breathe again.
It would be naïve to expect the Big 12 media not to make a big deal out of the departure once the deal is made official. Nebraskans can expect a summer of more snide remarks before it finally trickles off. The difference between now and one year ago is that the Big Ten officially has the Cornhuskers' backs.
Come kick-off on Saturday, September 3, the Big 12 as we know it will change forever. On that day, Nebraska and its former conference will truly separate. The Big Ten will play its' first conference title game while the Big 12 will not play one for the first time in years come December. On September 3, things will have changed dramatically. It will be a day to officially move forward for both sides.
It's been a long time coming, but it's finally here. To the Big 12:
Good luck, farewell, and Go Big Red.
Follow Erin on Twitter: @helloerinmarie
Follow Husker Locker on Twitter: @huskerlocker
Like us on Facebook: Official Husker Locker Page

Permanent Link to this Blog Post