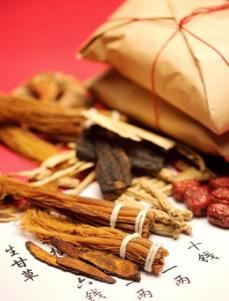 Chinese herbal medicine is one of the main aspects of traditional Chinese medicine. It focuses on restoring a balance of body, energy and spirit for maintaining the health rather than treating a specific medical condition or disease. Native cultures throughout the world have used Chinese herbal remedies for maintaining their health and treating illnesses.
The Chinese herbal medicine developed as part of the Chinese culture from the tribal roots. Within 200 BC, traditional Chinese medicine was established firmly and by first century AD, the listing of herbal formulations and medicinal herbs as well as their usages had been developed. As the Western conventional medicine spread to East, some of the traditional Chinese medical practices started to be regarded as the folklore. It only came to attention in 1970's when United States started using it. Nowadays, there are a number of license practitioners of Oriental medicine and there are several colleges of Oriental medicine in the US.
However, it is important to note that Chinese herbal medicine is not at all biased on the mainstream Western concepts of the medical diagnosis as well as treatment. It basically treats the main complaints of patients or patterns of symptoms rather than underlying causes. The practitioners try to prevent as well as treat the imbalances with herbs, plant extracts and minerals.
Chinese herbal remedies make use of different herbs like ginkgo, astragalus, green tea, ginseng and eleuthero in various combinations for restoring the balance to body. The herbal blends can prevent and treat the hormone disturbances, breathing disorders, infections and a number of other diseases and ailments.
In China, over three thousand two hundred herbs and three hundred mineral and animal extracts are used in more than four hundred different formulas. The herbal formulas generally contain four to twelve different ingredients to be taken in form of powders, teas, syrups, pills or tinctures.
Chinese herbal remedies are basically made up of different herbs and mineral as well as animal extracts. Generally, one to two herbs are included, which are said to have greatest effect on problem being treated. The other ingredients in formula are supposed to treat the minor aspects of problem, direct formula for particular parts of body and help other herbs in working better.
With increase in popularity of the herbal remedies, a lot of Chinese herbs are now sold in formulas and individually. In New Zealand, Chinese herbs as well as herbal formulas are sold in many pharmacies, health food stores and online healthcare shops. There are many practitioners who sell these herbs as well.