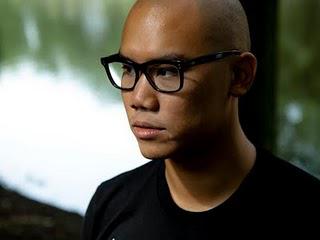 The man behind the brilliant Bumps EP on Klasse, will be playing our second room. We fire a few quick qeustions at him:


Darkly: When can we expect the next release from Mr. Ho?
Mr Ho: The next thing is going to be "Bumps remixes" EP , it will come out on Klasse Recordings beginning of May. Its basically some additional remixes that were done after the release of "Bumps" EP last September. There's going to be one from my good friend Patrick Pulsinger and another one from French new talent Darabi. Also, Luca Lozano and I are just putting the finishing touches to a new EP that we have worked on.... I guess that should come out probably round August at the earliest on Klasse Recordings, as there is so much stuff coming out on the label this year!
What's Mr. Ho's top tune right now?
For a current tune, I think it will have to be Oliver $ "Doin Ya Thang" - the song is ridiculous, I can't wait for it to come out officially for the whole world to hear. Top throwback tune is Liberty City "If you really love Somebody" (Murk Dub) - dooooope bass line.
A dog needs his bone. Where does Mr. Ho get his goodies and treats?
Hahaha, I don't know what's implied here, so I will keep it clean and wholesome :) Actually, I just started skateboarding again after a ten year hiatus, so trying to relearn all the my old tricks and hopefully learning some new ones without breaking any bones in my body is how I'm getting my kicks right now!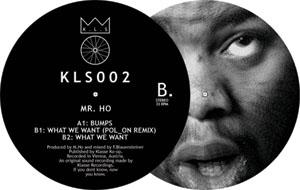 Whats's been Mr. Ho's most memorable show to date, and when's the next big party?
I would have to say that the first ever Klasse Recordings party at Horst in Berlin last year, simply because it was the first ever time that we as a label put on a night, and it was a success. I mean we are a new label, and the most of us have only put out one record. We didn't know if anybody would even show up, let alone have a big crowd dancing all night to our music -some people were even requesting me to play "What we want", which is a tune off my EP that had only come out six weeks before the party!
The next big party is going to be the Jackmode party on the 23rd April at Counter Culture in London, where we will be hosting the Klasse Recordings floor.
What's Mr. Ho's party trick?


Ummmm.... amusing anecdotes? hahaha, no. Party trick.... I can dislocate my shoulder... is that a trick? Or maybe it's just gross.
Any exciting future projects for Mr. Ho?
All musical projects are exciting to me, that's why I take them on! But I guess the next exciting thing is working on a live show with some of the Klasse Recordings crew. Can't tell you too much about it right now, but I guarantee that its going to be more than just two people staring into their laptop screens :)
Mr. Ho's Top Musical Tip for 2011?
This crew called the Bronx Project.... they are making that tough, rough moody house music that I like.
***
In case you missed the free mp3 from Mr. Ho, head here.
Jackmode vs Pelski present The Martin Brothers + guests
BUY TICKETS HERE
@ 7-9 Crucifix Lane, London
Tube station: London Bridge
23rd April 2011
10pm - 6am