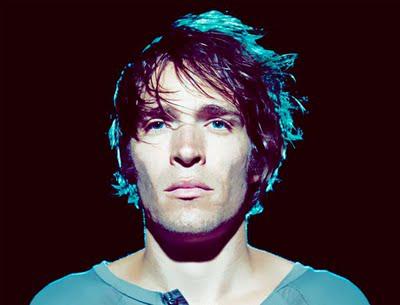 Pelski favourite Lee Foss has released a slew of deep and sexy disco house records over the last couple of years to much acclaim, going on to top plenty of 'best of 2011' charts last year. We caught up with the man of the moment for a good ol' chin-wag:
Pelski: Hi Lee. Can you tell us a bit about your various production guises? How would you say your solo outings as Lee Foss differ from Hot Natured and Modern Amusement?
Lee Foss: Well Hot Natured tracks are really special to me but in the past Jamie and I rarely had the time to work together. Those are great because there is a great energy when we collaborate. We've just made the Hot Natured Album a priority again in the past few weeks and been working on it full time, mostly with Ali Love, and also some with Kenny Glasgow and I'm so excited about the results. I've never worked as hard in my life as I have this month with the studio work and DJ travel, most weekdays I'm doing as much as 20 hours a day in the studio with my work and the Hot Natured album and another new project I have with Kenny Glasgow called Under Covers...
I'm doing fewer and fewer edits; most of those were done a year or two ago. I chose the name Modern Amusement for my solo edits. Not much to say. They're edits not original productions though you could pass them off as such. They're ones where I've not got the accapella and I've left enough of the original because it added energy that I've chosen to just do an edit of it.
When I'm working on my own music it's usually about a mood. If I'm doing an original production these days its about how I'm feeling, if its for a girl, or a message I need to give, or what's happening in my life. Sometimes I do songs and they come to reality, and sometimes reality makes my songs, but they are always intertwined in ways that shock me. I feel more and more in my life that music gives me messages or that life informs it in ways that make it complete.
How did you meet Jamie Jones and decide to team up? Did you see an affinity between your productions? 
Jamie has been one of my bestfriends for 10 years, and he started the production game before me. When
I got started over the years I would send him what I was working on and sometimes he would respond or give me feedback if it was good. When I moved to LA and started working on music full time I did some edits that were his favorite tracks at the time. He came to LA to DJ for us at the standard and at the time Droog and I were in the planning stages of starting a label so I asked him if he would work on some tracks with me for the label as he didn't really have any original production for us to sign at the time. He agreed and
as we got to it just worked so well, and the perfect thing was that I learned a much better process of making music from the collaboration and I grew from there in my own skill. I think there was definitely an affinity for each others productions, though I was pretty raw at the time and working in logic, but I had other skill sets
and knowledge bases that brought something special to the table and we've always trusted each other and been able to communicate well which is important when collaborating.
There's clearly a big r'n'b/hip-hop influence apparent in your productions. And they're all drenched in a sultry 80's vibe. Which artists specifically had an impact on you?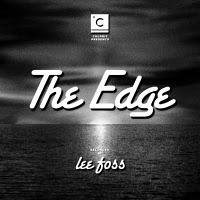 Wow I could take all day answering this question, but specifically in terms of early 80's funk/boogie/R&B/Italo and early 90's hip-hop and R&B some of my biggest influences are...
Jacques Fred Petrus, Mauro Malavasi, stuff like 'Change, BB&Q, Band, High Fashion, Peter Jaques Band. Paul Simpson, SOS Band, Jimmy Jam and Terry Lewis, Patrice Rushen, Chaka Khan, Larry Levan, Kano, Notorious BIG, Outkast, Dre Dre, J-Dilla, The Pharcyde, Boyz II Men, Michael Bivins, Teddy Riley, SWV, Wu-Tang/RZA…
Blah blah blah, too many to do this right now and I'll just leave stuff out.
Do those influences explain why your productions tend towards the more sample-based stuff? 
I've moved more and more away from that, though chronologically the music I've made hasn't really been released in order at all, so some of the first tracks I made 2-3 years ago have just been coming out now, so it definitely might seem like I'm heavy on the sample tip right now.
It had a lot to do with the fact that…
a) 3 years ago sampling and people referencing rare 80's funk and 90's R&B was far less common and they were genres I knew well that I think people have only recently gotten into, but at the time it was a skill set I knew I could take advantage of.
b) When I was new to producing I was incapable of just sitting down and just writing music without building it around a sample, the notes I was playing just weren't good enough. So I could take a sample and build a track around it and feel the notes out and make it into something cool and that was my contribution. I still do that occasionally but now it's not a case of necessity its more just if I've got a special idea worth trying. But even now I'm doing a covers project and we're just replaying everything.
There's always room for sampling in electronic music if its done right and adds something but I feel like most people doing it right now are more ruining a good song than adding something to it.
Your label Hot Creations received a lot of props last year, every release has been outstanding. How did the label come about? 
Well we started Hot Natured as an edits label at the end of 2008 early 2009, and also chose it as the general brand name, and specifically as Jamie's and my artist name in the following months. It became clear quickly that we needed an original production label in addition to Hot Natured Re-Rubs, so we started thinking of names. It was born of a desire to have a home for new artists like Robert James, and for our own productions, and it's grown from there. Jamie came up with the name Hot Creations and the releases started falling into place.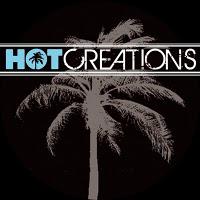 Did the quick and widespread popularity of the label come as a surprise?
Not really to be honest, I'd been confident for a long time in the material we had coming and the concept and brand. I knew it was a matter of time. I've always had complete confidence in Hot Natured as a brand, Hot Natured as Jamie and I as an artist entity, and Hot Creations as a label. If you do things in the right way and treat people well things will usually work out.
The edits you've done, first as Hot Natured and more recently as Modern Amusement, are quite complex for pop edits. They don't just 'slap a kick drum on it', you really deconstruct the track. What do you say to accusations thrown at Soul Clap and the like for laziness?
I don't say anything. Sounds like the sort of thing people talk about when they aren't busy making music and DJing.
Do you see yourself as part of what people are calling this so called 'nu-disco' renaissance thing?
No, I don't think of myself as a part of anything except Hot Creations/Hot Natured. I feel like we make and play a diverse range of good music. I've got no use for labels.
What's your set up like at the moment?
In LA I use my Macbook Pro with Ableton Live as my sequencer, an RME Fireface 400 soundcard, Adam A7 monitors, a Roland MKS 80 Super Jupiter, Roland Juno 60, Yamaha DX7, Roland Juno 106, Korg Electribe MKX and one or two plug-ins...
In London I share Jamie's studio which is great, he's got the Adam sub to go with the A7's and an Jupiter 8 and a bunch of toys I don't have like a stage piano with a weighted keyboard, Nord rack, SH 101, TR 909, Micro Korg blah blah blah I could go on for ages. We use a Mac Pro Tower there, and he's got
a nice mixing desk as well. We've just got a few new synths in the London studio, but that's top-secret
haha…
You've been producing music for a while, was there a turning point in terms of your technique and quality of production?
The turning point was when I moved to LA, I decided to work on music full time and to make it happen no matter what. The turning point was all the hours I spent in front of a sequencer and when Jamie and I started collaborating in August 2008 which allowed me to switch from logic to ableton once I saw a better more efficient working method. It was more like November 2008 when I really started putting time in on Ableton instead of Logic, and that just opened up a world of difference and over the last few years as I've spent time making music I've learned to play the right notes to where now I'm a musician instead of a DJ dinking around on a keyboard.
Did growing up in Chicago have a big influence on you and your inclination towards house?
Yeah I mean I'm so fortunate to come from Chicago and that place is my heart. I am and will always be a Chicagoan. Most american's entry point to electronic music is trance or progressive or other nonsense. I was a hip hop kid who started listening to daft punk and going to raves and warehouse parties in Chicago that were mostly house music. Chicago in the late 90's early 2000's was still pretty cool and had and has so much DJ talent. Starting out listening to quality house opened the door to an interest in 80's funk, boogie, disco etc, and the record stores there are just filled with quality black music from the last 4 decades, all you have to do
is put in the work. Its one of the most musical cities in the world.
What was it like moving from Chicago to LA?
It was definitely the right decision but it was tough. I had it good in Chicago, and I took a big risk, and
financially it burned me. But as a part of the big picture I knew that was the move that would get me involved in a meaningful way in electronic music if I wanted to really start contributing. Working on music full time in a new expensive city, carried a really really really heavy cost, and sometimes I'm still filled with regret of that time because I lost something that really mattered to me, the most important thing in my life but I gained what I'd been chasing which was a self actualized life creating music that I love.
I've heard you have some pretty wild parties out there in LA. I have some naïve delusions that living in LA is just like an episode of Entourage? If that's true I'll move there in a flash…
HAHA, hmm well I hope its starts being more and more like Entourage. Yeah it's definitely been wild sometimes. We've had some great parties on the standard rooftop, and there was a great afterparty scene at the Droog house for a long time. I think we're all more involved in music and traveling now, I mean I'm basically never in LA anyway. I do still love it there though, its not a scene that rebuilds itself naturally, it takes work which I don't have the time for, but it's a place that has a lot going for it.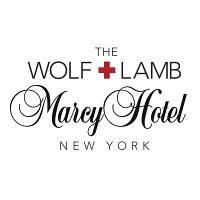 I'm sure you get asked this all the time, but I've heard some stories from the infamous Mercy Hotel in New York [an underground party community for all these cutting-edge artists, namely from Wolf + Lamb and Crosstown Rebels]...?
Marcy Parties are great, some of the best parties I've ever been to. It's been a while since I've been to one, over a year. The crowd really trusts you there and it's such a great crowd and such a remarkable space.
There's no specific stories fit for print…
What's your next project / release? 
Well, Hot Natured (feat Ali Love) – Forward Motion EP (Hot Creations) just came out on vinyl yesterday and digital in a couple weeks. That's Hot Creations 008. Next month is the Lee Foss – Starfruit EP (Hot Creations), so its my next solo EP. It's another 4 track EP and I think it's pretty good, hopefully it stands up to the U Got Me EP, I think it does.
And, finally, what are you're top 5 tracks at the moment? 
Hot Natured – Magic Carpet Ride (Hot Creations) this is a new one we're doing with Ali Love, I'm buzzing about this one, it has an Arabian feel with a mega bassline and cool meaningful vocal.
Danny Daze – You're Everything (Hot Creations) Wow this is probably the biggest record of the year. So ridiculously mega when it kicks in from the break. This and Forward Motion were the soundtrack to Miami.
Steve Winwood – Higher Love… ha I've been loving this again lately, not sure why just love the last couple minutes with Chaka Khan. I've been listening to it in the sunshine. Her voice has this incredible texture to it.
Class B Band – Horrendous Master Plan… Big noisy bad boy of a record. Basstalo!
Miguel Campbell – Be My Baby (Hot Creations) this is a wicked album track, Miguel really has his own twist on the French touch going right now. It fits so perfectly with Hot Creations.
Thanks for your time Lee, we really appreciate it. Look forward to catching your set at both Gottwood and Trouble Vision later on this year.
Hot Natured – Forward Motion EP is out now [Buy]

Grab a podcast that's a few months old from Lee as part of Hot Natured here:
Lee Foss - Hot Natured Podcast 01 by Hot Natured Music
 
Catch Lee Foss alongside the likes of Round Table Knights, Jamie XX, Max Cooper, DJ Format, Midland and plenty more at Gottwood Festival from 30th June - 3rd July ... where there''ll be a mighty Pelski vs Jackmode stage.
Buy tickets here:


https://www.eventelephant.com/gottwoodfestival2011


And type in the following promotional code for FREE DRINKS on site plus a free program, CDs, etc:


GOTTPELSKIJACKMODE




Pelski