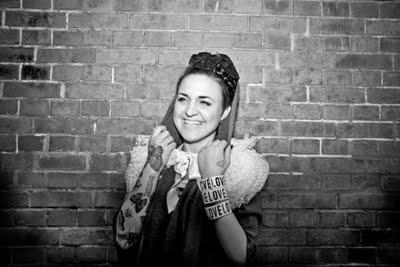 The amazing Johanna Knutsson will be playing in Room 2 on Saturday, we caught up with the young Swede:
Darkly: When can we expect the next release from Johanna Knutsson?
Johanna: Soon hopefully, I am working on tracks right now! It has taken forever though since I'm a newbie, but soon I'm there I hope..
What's Johanna Knutsson's top tune right now?
Oh, it's the prettiest song ever; Tribute-"We love dreams" (Tribute 04). I'm so happy I got my hands on that one! The original Fleetwood Mac was my favorite song when I grew up, hehe. Plus forthcoming releases on Klasse Recordings, especially the one from Florian Blauesteiner. I get crazy goosebumps when I listen to it.
A dog needs his bone. Where does Johanna Knutsson get his goodies and treats?
I get inspired from the weirdest things that isn't at all related to music, but when it comes to music I love going to Panorama when my favorite DJ's are playing( that's one of the reasons I moved to Berlin) or just walk around in record-stores. My around-the-corner-store is OYE, a great place to go vinyl-shopping. Hanging out in Klasse's studio is also real nice, that's where all the magic happens! My partner in crime,Tobias is also a great source of inspiration, we can talk and nerd out about music for hours and hours. Real boring for all of our friends I guess...
Whats's been Johanna Knutsson's most memorable show to date, and when's the next big party?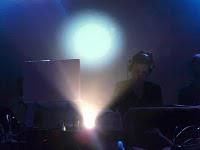 I must say that the release-party at HORST (Berlin) for KLS004 was one of my best experiences as a DJ so far. The crowd was amazing and the vibe was just perfect. It felt like everyone was at the same state of mind both DJ's and audience, dancing and enjoying themselves and making new friends on the dance-floor. Love was in the air, and for DJ's to get that feedback; man, that's just beautiful. I've never felt so secure in my life! Next big party that I'm absolutely stoked about is the Jackmode & Pelski party on Saturday in London. I love London, it's going to be great!
What's Johanna Knutsson's party trick?
My best night are the ones that lasts forever and are planned properly . Going out is like working out; you have to be prepared for a marathon. Here you never know how long you end up being out! Always a disco-nap in the evening ( never more then 2 hours,then you've lost yourself to Mr Sandman). Dress up nice and comfy,make sure your hair is in place and wear shoes that allows you to dance for 8-9 hours or so. Never drink beer (makes too tired), make sure to take your caffeine-pills and drink tons of Club Mate+vodka. Make sure you know where your favorite DJs are playing, or look up the lineups so you know what to expect. If the music doesn't do it for me it doesn't matter how much I feel like going crazy. It's all about the music,right?
Any exciting future projects for Johanna Knutsson?
I just signed up to host a radio-show in Sweden a couple of times every month, which I'm super-exited about! They allow me to play whatever I feel like which makes me really satisfied. There is not enough house -music in Swedish Radio, I'll make sure to change that. One hour of my favorite music, plus I get to have monologue about music without anyone interrupting. The KLS Gang are also talking about starting up some sort of live-thingy but that I can't talk about. We'll see when there is time..:)
Johanna Knutsson's Top Musical Tip for 2011?
There are so many!! All the KLS previews I've heard are super,I really recommend you to keep your eyes and ears open. Being a Swede, I happen to fall madly in love with all new Swedish house (no, definitely not SHM) that is coming out now from; Aniara,Kurbits,CrimeCity Disco and Studio Barnhus (especially Acid Andy's release, Jack Dawson Polka is huge). 2011 is going to be a great year for music I'm sure!
***
In case you missed the free mp3s from Johanna head here.
Jackmode vs Pelski present The Martin Brothers
BUY TICKETS HERE
@ 7-9 Crucifix Lane, London
Tube station: London Bridge
23rd April 2011
10pm - 6am
Room 1: Jackmode
The Martin Brothers Nat Self Hanne & Lore PelskiCharles Darkly b2b Oli Hackett
Room 2: Klasse
Luca Lozano Mr. Ho Johanna Knutsson James Creed