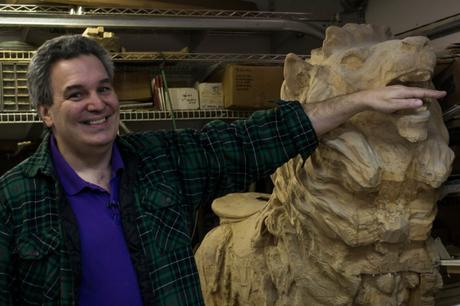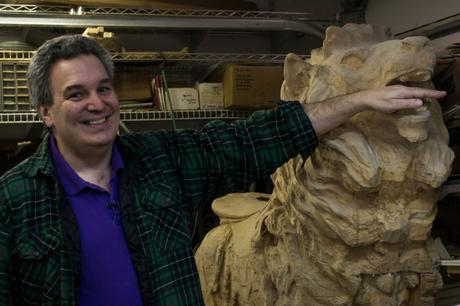 I am proud to announce that the story that one of my Columbia journalism students did for her final project, has just been published b Narratively.
As readers of the blog may recall, the final project for my Multimedia Design & Storytelling course was the creation of a multimedia story. Each student created his or her own story and presented it in a multimedia mode, appealing to the senses through audio, video, photography and text. This final project is aimed at becoming a valuable portfolio piece, while demonstrating the student's ability to tell stories across platforms. As for which story to utilize, the subject matter was entirely up to each student.  Many took feature stories they had written for other courses, and made them multimedia.  The majority actually started from scratch with a story.
One of my favorite stories was the one by Ariana Michelle Igneri,  about an artist whose specialty was, the carving of wood for carousels,  a rarity in an age of 100-mph roller coasters and high-tech amusement parks.
I recommended to Ariana to pitch her wonderful story and now she reports that it has been published. Congrats.
Go here to see the story:
THE MAN WHO SAVES CAROUSEL HORSES FROM THE GLUE FACTORY
By Ariana Michelle Igneri
JUNE 8, 2016
In an age of 100-mph roller coasters and high-tech amusement parks, one master craftsman carries the torch – 'round and 'round – for a dying breed of carousel carvers.
During America's carousel "golden age," which lasted from the late nineteenth century until about 1930, there were more than four thousand handcrafted carousels made by famous carvers like Gustav Dentzel and Marcus Illions. In the last century, many of the period's iconic horses, chariots and carriages have become more mechanized and technologically advanced. They've also drastically decreased in popularity.
TheMarioBlog post #2448
Please enable JavaScript to view the
comments powered by Disqus.
comments powered by

Disqus