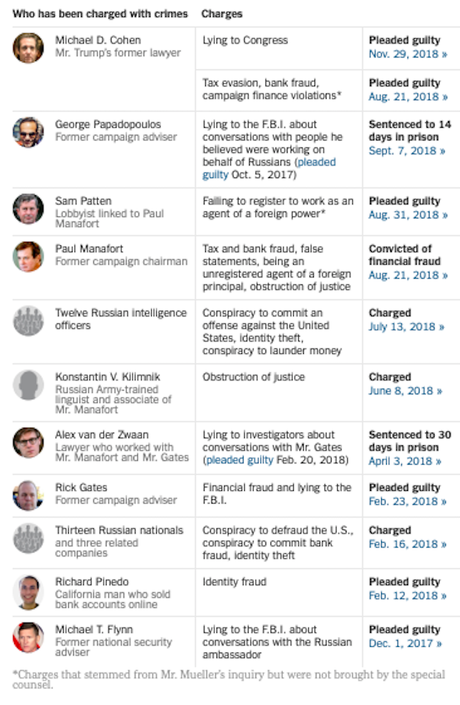 The chart above is from the New York Times. It shows everyone who has been charged and those convicted of crimes due to the Mueller investigation (commonly referred to by Trump as a "witch hunt").
The investigation has already been very successful at rooting out criminals, and it's far from over. I think the biggest "witches" are still to come.
The only modern administration to have more charges and convictions is the Nixon administration. But before Mueller and his team are done, the Trump administration could rival that.